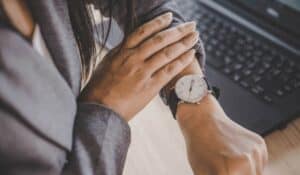 Public Relations has become an important part of success, no matter what industry your business is in. While large businesses and even some smaller ones have the cash flow to hire an outside PR agency, many small to medium businesses don't have this luxury. The work must be done in-house, which means that you have no choice but to keep up with certain trends. Of course, this can be tricky in a marketplace that is constantly changing and adapting.
Your business can't afford to ignore these trends, but if you don't have a lot of experience in PR, it may be difficult to identify them. We've done some of the footwork for you and have identified six Public Relations trends that we've seen in 2014 and will most likely continue into 2015.
Trend #1: The mixing of digital life with real life will continue.
We've now passed the point of no return. The transformation into all things digital was a slow climb in the beginning, but now it's a free-for-all that we can't come back from. For better or worse, much of the world's society is now one that consists of selfies, tweeting, Facebook statuses, and Instagramming. While this digital life started as an at-home situation, smartphones, tablets, and other mobile devices have made these things part of our real lives no matter where we are.
Trend #2: Analytics will improve.
If your business has been involved in online marketing for a while (which it absolutely should be), then you're probably aware of how important analytics can be. These details will tell you where your customers are coming from, how exactly they're finding you, what they're doing when they reach your website, and a slew of other valuable information that can help you improve and flourish. These analytics are becoming more detailed than ever, providing you with additional insight that will help you attract more customers and grow your business.
Trend #3: Content marketing gurus will flourish.
In the past few years, content marketing has been experiencing setbacks not because of its ineffectiveness, but because of bad decisions made by the person or persons in charge of orchestrating such a thing. A quick glance at websites that promote information (which we won't name for the sake of professionalism) and you'll find content that is written badly, to say the least. The problem has become so widespread that some companies have ceased using content marketing as part of their strategy, which can be a huge mistake. The solution is simple — hire qualified content marketing gurus to do the heavy lifting and you'll attract more business.
Trend #4: Traditional media will either adapt or perish.
An increasing number of people are now getting their information from the Internet. Instead of reading the local newspaper or watching a morning TV program, they check their local online news, which also includes snippets of their favorite programs, allowing them to concentrate on highlights. The best media outlets have already figured out that instead of providing information, they are qualifying information. This realization is what will set apart the survivors from the death knell of forgotten outlets.
Trend #5: Your biggest fans will help you net bigger profits.
Here's an interesting tactic that PR professionals are quickly learning about — let the biggest fans of your business work for you. Seek out some of these "super fans" and make a connection in some way, then sit back and enjoy the ride. Fans love to talk up businesses when they're ecstatic about a certain product or service. And thanks to social media, letting people know about the stuff they enjoy is easier and more beneficial than ever.
Public Relations can be very effective in promoting your business, which is why keeping up with current and future trends is important. Keep the above trends in mind and you'll be ahead of the curve.
Here When You Need Us
Have questions? Looking for more expertise? Ready to take the next step?