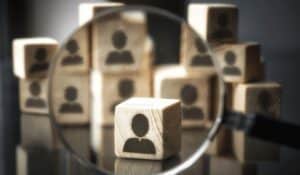 Improving Your PR Strategy Through Inbound Marketing
Public relations just ain't what it used to be. While the basic concept is still the same (we are, after all, still trying to attract the attention of a target audience to drive sales), our methods have changed. Traditional public relations are continuing to move into the digital realm, and that means a total shift in focus.
For those who have been in the marketing game for quite some time, these changes to the PR industry may seem intimidating. The newer kids on the block, on the other hand, may be eager to embrace new PR strategies but may overlook the valuable (and still relevant) tactics used by their predecessors. Neither, of course, is ideal for business. Fortunately, there's a way to achieve balance. By understanding how modern inbound marketing fits in with PR and can benefit from existing PR skills, you and your marketing team can take your PR strategy to the next level.
Hold Onto What Works
Imagine for a moment that you're about to put on your favorite pair of shoes. As you bend down to lace them up, though, you notice that the shoestring is broken. Does that mean it's time to toss out the entire pair of shoes in exchange for new ones? Of course not! The same is true for your PR strategy. On the whole, your tactics may be in good condition; you just need to "re-lace" it with a few new ideas — say, inbound marketing! Getting the most out of inbound will require you to assess and hold onto the existing skills that are working well for you, though. Some of these might include:
Byline Placement — Continue to create and place your byline articles on targeted sites with established traffic.
Press Releases — It's still important to write up attention-grabbing press releases that can be distributed to the appropriate media — both online and off.
Brand Building — As always, it will be important for you to act as a "brand evangelist", constantly spreading the word about your business and building a positive reputation.
Use Inbound Tactics to Tweak Your PR Strategy
Now that we know the kinds of things that are already helpful to your PR strategy, it's time to tweak those items with inbound marketing tactics. The key difference between inbound marketing and traditional PR is that it encourages consumers to find you rather than having you go after them. This means that it's your job to draw people's attention to your products or services via a strategically laid trail of breadcrumbs.
This process begins by capturing their interest, continuing to nurture relationships, and finally closing the deal. Inbound marketing relies on the usage of content marketing (such as maintaining blogs and creating white papers), social media, and SEO. So how can inbound amplify your PR skills and efforts? Here are a few ways to take things to the next level:
Develop Better Bylines — Don't just bombard consumers with opinions about your brand or industry — wow them with hard facts! Creating bylines that are smart, educational, and engaging will build up a lot more credibility for your business. It's also more likely that your bylines will be shared and re-posted by others, thus drawing in even more traffic.
Optimize Press Releases for Search (SEO) — Writing up a great press release will do you no good if your target audience can't find it. Using smart keywords will raise your press release up in search engine results — especially if the keyword appears in the headline and first sentence, and is then sprinkled lightly throughout.
Toot Your Own Horn with Content — Content in all forms — including blogs, ebooks, podcasts, infographics, etc. — are all opportunities for building brand awareness. Sharing content in a variety of ways and across a number of platforms will expand your reach.
Here When You Need Us
Have questions? Looking for more expertise? Ready to take the next step?