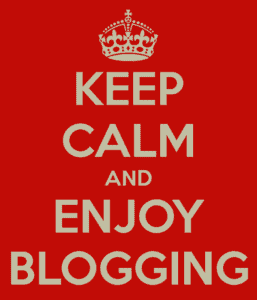 Reaping the Benefits of Blogging
It seems like we've been doing a post about blogging nearly every week in recent months. That's probably because it's grown into such an important subject. Blogging has proven itself to be one of the best marketing tools in a business' arsenal.
You may be asking yourself, what are the benefits of blogging for your business? Luckily, we're here to provide you with that information.
Be a Show-Off
You ever hear someone say that nobody likes a show-off? It may have sounded good at the time, but the truth is, if it weren't for show-offs, most comedians, actors, and other talented people would be out of a job. You know your industry, so why not prove it to everyone? The beauty is that you don't even need to write the blogs yourself. Instead, you can hire a marketing firm to do it for you and still approve whatever is posted so that it reflects your knowledge and personal views of the subject.
Educate Your Target Audience
One of the most useful things about having your own business blog is that you can target an audience that you know will find what you post informative, entertaining, or both. There's a good chance that your business caters to more than one type of customer, so don't worry if you're not going to zero in on every single person on each blog you write. Shoehorning stuff in to appease everyone is a terrible strategy. Instead, change it up every week so that you're educating a wide variety of customers over a period of time.
Improve Search Engine Optimization
If you want your business to be found online, blogging is definitely something you don't want to leave out. Just think about it for a moment — when you post a blog, you're putting a lot of information out there. Woven throughout this information are certain keywords that are meant to be picked up by the most popular search engines on the internet for your particular business or the needs of potential leads that may be roaming around in search of your products or services. The bottom line is that blogs can be quite beneficial when it comes to improving your company's search engine rankings.
You Can Share Customer-Generated Content
Many websites use customer testimonials as a way to entice others into trying their product or service. A blog is the perfect venue to stick them in whenever possible, and you may be surprised at how many potential customers pay attention to those testimonials. Plus, when placed into a blog, testimonials will stay there for however long the blog is active, which can provide you with years of valuable marketing ammo.
It's All Yours
Perhaps the greatest thing about posting a blog is that you own it. No matter what you write, it's yours to do with as you wish. Even if you contract someone to write the blog for you, your business still gets credit for the post and has full control over what happens to it. As long as you continue to pay your website's hosting fees, the content will be available for others to find for all eternity. This fact should tell you that the more blogs you post on your site, the more likely that your exposure will increase exponentially.
Blogging should always be a part of your marketing strategy. Whether you create the content yourself or work more efficiently by hiring a marketing firm or freelancer to do it for you, there are great benefits to be had. To paraphrase a famous quote, "If you write it, they will come." Remember that and you'll be ahead of the game.
Here When You Need Us
Have questions? Looking for more expertise? Ready to take the next step?