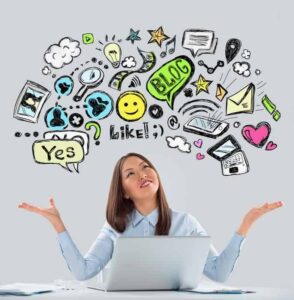 Recommendations to Become a Desired Community Manager
As consumers become more engaged with businesses on a social level, a growing number of organizations — both large and small — are making the decision to employ full-time community managers. These are the professionals who are able to dedicate their time to answering questions, thanking customers for positive remarks, performing damage control and taking action when a complaint is issued, and stirring up buzz and conversation amongst social media users.
Having the ability to connect with consumers across numerous social platforms while boosting brand image is no simple feat, and it takes a very special kind of person to be able to handle it all. To demonstrate this point, we've assembled a breakdown of the key traits that make a community manager truly great.
Mad Communication Skills
First things first: communication is the key to success in the role of a community manager. Just what do we mean by this, exactly? Well, it's a heck of a lot more than just being able to spit words out at a consumer audience. To be considered a strong communicator in community management, you must be:
Clear & Concise — When you only have 140 characters to work with on sites like Twitter, you must know how to effectively connect with consumers and convey your message within a very small window. And because today's consumers are in such a hurry all the time, it's good practice to keep messages short and punchy — even when a higher character allowance is available. The faster you're able to make your point, the more likely it is that you'll capture consumer interest.
On the Ball — When a customer reaches out and asks a question or leaves a comment, a great community manager will be quick to respond. People expect speed from social media interactions and they will quickly lose interest in your brand and turn elsewhere if you're not on the ball.
Personable — Consumers aren't going to interact with a robot. As a community manager, your job is to act as the voice and persona of the entire brand. This is what will allow you to develop positive, long-lasting relationships with customers.
Professional — What about those times when a consumer has something not so nice to say? A great community manager has to be able to keep their cool and address complaints with grace and professionalism.
Knowing What Makes People Tick
Being able to communicate effectively won't do you much good if you're not communicating information that actually pertains to your target audience. A great community manager will know exactly what it is that makes their current and prospective customers tick. This type of knowledge comes from carefully anticipating consumer interests and needs, as well as learning to listen to what consumers are talking about and responding appropriately.
Always In-the-Know
Because a community manager acts as the voice of the entire brand, it's very important that he or she is always current with what's going on within the organization as a whole. If changes are being made to the business, the community manager must convey this to its customers. When a new product or service is available, the community manager spreads the word. And in cases where a major complaint or issue has arisen, the community manager knows how the company is handling the problem in order to provide an appropriate response to customer concerns and inquiries.
Here When You Need Us
Have questions? Looking for more expertise? Ready to take the next step?