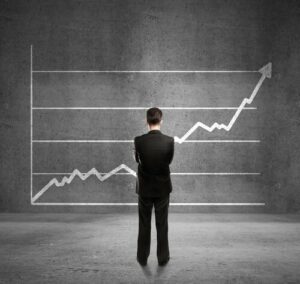 Scaling Your Business: How to Do It Correctly
In the early growth period of your company energy is high, ideas are flowing and things seem to be going smoothly for the most part. There are a few employees that fulfill several responsibilities and, for the most part, the workload is manageable. Things start to change when a company really starts to take off and this is where many businesses struggle – scaling. In fact, 70 percent of startups struggle with scalability. In very basic terms scalability is a company's ability to increase revenue while keeping down its costs. While this might sound simple enough, it requires plenty of forethought and planning as you must be able to reduce how much time it takes your business to solve a task.
Your business might not need to scale on a global level, but even if you plan on growing locally these tips can help keep your startup afloat.
Have a Vision
Regardless of what industry you are in, if you want to run a sustainable company you need to have a clear vision for the future. Ask yourself how your products or services will remain relevant in the next five or ten years. The clearer your vision, the more you will be able to adjust to changes in trends and technologies. Those that can adapt and adjust are far more likely to succeed than those that do not. For example, the rise of mobile has required many businesses to rethink their online strategy, especially in regards to their website. Those that redesigned early to accommodate the smaller screens saw a huge jump in engagement and user retention while those that have not are struggling to stay relevant. Don't be afraid to make changes if necessary. While it might sound contradictory, a strong business plan can keep your business flexible as you will be forced to consider future trends and impacts of new technology. As well, it will help you organize your thoughts in writing and prepare for the future. If you're still not convinced 46 percent of startups fail due to poor planning.
Concentrate on the Big Picture
It can be so easy to get bogged down in the small details of your business, especially when you're first starting out. While it's important to focus on the details, you need to engage in key activities that will move your business forward. Otherwise, your business will never take off. Think of ways you can strategically build your company from one that isn't making any money to one that is making a million dollars within a couple years. Outline exactly what you need to do to get to that point and concentrate on the most important steps that you can take and focus your energy on that. If possible, have a partner or another employee to focus on the other tasks.
Don't Forget About Your Customers
Your clients and customers are the lifeblood of your business, so it's important that you keep their needs at the forefront of your mind. Make sure it is easy for them to contact you should they have any issues or problems and respond as promptly as possible. The longer you wait to answer the more likely they will be to abandon your company and go to your competitors. In fact, 45 percent of consumers will abandon a transaction if their questions are not answered quickly. Your immediate response doesn't necessarily even have to answer the question as 33 percent of consumers will still recommend your brand if your response is quick.
Scaling Never Ends
A true scalable business constantly looks to the future and finds ways they can move forward. In that sense, scaling never truly ends, it's a constant process that allows you to adjust and fine tune your business. If you can do this without losing sight of your core values and culture, you'll see your company grow exponentially.
Here When You Need Us
Have questions? Looking for more expertise? Ready to take the next step?