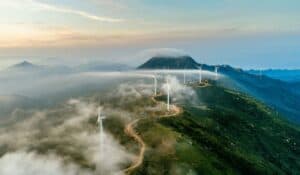 Selecting the Right Cause for Your Business
While things are nowhere near perfect in our world, a new tide of social change has been rising over the last several years. Millions of people all around the globe are standing up for what they believe in and protesting the things they don't. Naturally, this era of social change has also greatly impacted the business world.
Many consumers these days – especially millennials – want to frequent businesses that support a worthy cause. They want to know that a portion of the hard-earned money they're spending on products and services will be used to help others whenever possible. What does this mean to your business? It means that, at some point, you will want to choose a charity or cause that your company, its staff, and your customers can get behind.
The question is, how do you choose such a cause… or maybe even more than one? With Earth Day coming up in just a few days, we thought it'd be nice to share with you a few tips:
Jump on a Bandwagon (As Long As You Believe In It)
Causes that have a large amount of support or an existing following aren't a bad thing at all – and, if it's large enough, chances are it'll resonate with a decent portion of your customers. And just because a cause is suddenly popular doesn't mean you'll look like a "follower" if you jump on the bandwagon. Just think: in 2016, the Ice Bucket Challenge swept the nation and ultimately helped raise $115 million for ALS research. If every business shied away from the challenge because they were worried about how it would look, it might have been nearly as successful. Stories like this remind us that there is power in numbers – and when enough people get together, change is more likely.
Go for "Near and Dear"
We don't want to turn this blog into a downer, but it's important to mention that the best causes are often the ones that hit close to home. Donating to charities that help research life-threatening illnesses or assist in catastrophic situations, like hurricanes or floods, that you have personally experienced or been attached to in some way will ensure that every single penny sent to that cause will bring a smile to your face. That way, you'll be more empowered to get others to give as well.
Start with a Primary Group
If you're not sure which cause you should support, then choose a group and go from there. If you're interested in helping women, consider these options. Initiatives to help the homeless, children, animals, and the environment abound. Whether you want to help provide shelter to abused women, find activities for needy children after school, give food to the homeless, foster an abused pet, address an environmental concern, or help contribute research funding or other resources to certain diseases,  the options truly are limitless.
Root for the Underdog
Big charities get tons of support every year, but there are hundreds of smaller causes that you could get involved with. Yes, the bigger organizations are extremely important because they often help more people, but smaller causes need support if they can hope to help the people who need it most. There's no shortage of worthy causes, and rooting for the underdog could help turn that small charity into something much grander. Check out this website for options.
Select Something Local
Helping your local community is a great way to show your appreciation to the people who have supported you and helped you succeed. The great thing about local causes is that you can actively participate in the events that they hold without being forced to travel. Trust us – your local charity will be happy to receive monetary support, but volunteering at an event can help them achieve even more. Consider forming a team with your colleagues and running or walking a local 5K that raises funds for a cause. Habitat for Humanity is another excellent team-based activity with a meaningful impact on your community.
You should now have an easier time zeroing in on a cause – or causes – that everyone involved with your company can get behind. If you'd like to receive further assistance or simply need help devising a marketing plan that will improve your brand awareness and customer reach as you give your worthy cause a bit of a boost, give Madison Taylor Marketing a shout. Our team will put a plan in place that will get people talking – about YOU.
Here When You Need Us
Have questions? Looking for more expertise? Ready to take the next step?