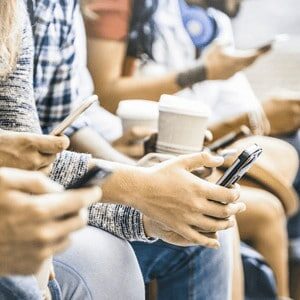 Simple Social Media Tactics to Keep in Mind
Social media is a necessary part of being in business today – plain and simple. Business owners are able to meet customers where they are and provide meaningful, relevant content that, in turn, drives conversions and boosts business.
Of course, it's not that easy. It's not like you can set up a social media account and sit back while people visit you in droves. You actually need to stay engaged with each and every platform that you're on to ensure its success. Since we love helping people out, let's cover a few simple tactics that you can begin implementing today.
Limit Your Sales Language
Repeat after us: people don't go to Facebook to be sold to. Yes, there are ads on Facebook. But people who are fans of your page don't want to listen to sales pitches all day long. The more you can tell stories and share facts related to your industry rather than be in selling mode, the better. Customers and non-customers alike will feel more at ease when you don't always have your sales hat on. If you do have a promotion or sale running, instead of an all-out flashy advertising campaign, you should use the time you have in front of your audience to share special, relevant offers or describe to your customers how whatever you're selling can help solve their problem or enrich their life.
Respond to Everyone You Possibly Can
The truth is that when people post comments on a company's Facebook page, they're not really expecting to receive a response. Which means that responding will knock their socks off! The name of the game is positive reinforcement. If customers compliment you or describe why they like you, show them some love in return! "Like" their comment, and contribute a comment of your own. When faced with questions, answer as many as possible. Sometimes, even though only one or two people are asking questions, those same questions apply to a large segment of your customers. Answering one person's question may also serve to answer several peoples' questions! And when you get a complaint, please oh please do NOT delete it. Not only is this your opportunity to make amends, but if you do delete it and people notice that it's gone, then you're going to look like you're trying to hide a negative experience… which you are.
Give Out Free Stuff
People seem to love stuff they don't even really need simply because it's free. Prospect Theory tells us to bundle the drawbacks and separate or especially emphasize positives – so if you tack on an extra goody, like free shipping, a free dessert, or a small discount, to a customer's order, you'll make for one happy customer. This kind of treat sweetens the deal and creates positive feelings, which helps make that first-time customer a return customer.
Listen to People Who Aren't Your Customers
Say… what? While this may seem a little strange, that's because it IS. You already know that you should listen to what your customers are saying on your social media platforms and in general. But, you should also search social media for people who might have concerns that you can address. For example, if you're a restaurant, then search Twitter for something like "bad meal," look for anyone posting about having a bad experience during lunch, and respond to them with something nice. Just don't try to sell to them. Leave the comment and get out of Dodge!
Although social media is a sort of do-it-yourself marketing tool, the truth is that businesses should leave it to the experts who are knowledgeable about all the ins and outs. Madison Taylor Marketing has been doing this kind of thing for years and we know exactly how to maximize the effect of social media and which techniques to use. Plus, we're pretty darn good at every other aspect of marketing, too. When you're ready to take your business to the next level, just give us a shout and we'll get started.
Here When You Need Us
Have questions? Looking for more expertise? Ready to take the next step?