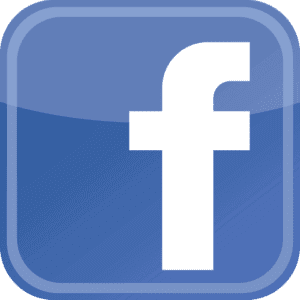 10 Tips for Using Facebook in Your Marketing
The power of Facebook simply cannot be denied. Although it may have begun as a way for college students to stay connected in a somewhat exclusive club, it has evolved into something that has proven itself to be a powerhouse of social media connectivity. In fact, successful businesses now understand the effectiveness of Facebook, which is why we've compiled 10 tips that will allow you to use the site effectively in your marketing efforts:
Tip #1: Improve Your Page
This is the best place to start. If your Facebook page is bland, few people will care one iota about what you're saying or offering. Make sure that your page is optimized to attract fans. Include your company's logo, choose a good cover photo, and for god's sake, make sure that your contact info is up-to-date.
Tip #2: Post on a Regular Basis
Show me a failing Facebook page and I'll show you one that hasn't been updated since 2012. Sadly, this is a common occurrence. You may start out strong, but after a while, you run out of steam and post less frequently. Without regular postings, your audience — both current and future — won't be interested.
Tip #3: Create Attractive Content
The content that you post should be attractive and compelling. First, you want to repost articles that your intended audience will want to read about. Second, you want to create original content that serves the same purpose. Your best choice in this regard is to outsource your writing to ensure consistent, well-written content.
Tip #4: Connect with the Right People
All your efforts on Facebook will be for naught if you aren't connecting with the right people. Facebook allows you to filter contacts by location, age, and other factors. You don't want to narrow down your parameters too much, but if you can focus in on people who would most likely be interested in your product or service, you'll be doing yourself a favor.
Tip #5: Make Facebook Your Business' Hub
Your website is the place that will provide potential customers with a thorough view of your entire business. However, Facebook allows for a more interactive experience, which is why users are drawn to it. An effective Facebook page can immediately reach out to thousands upon thousands of potential customers at once, so it should be treated as a primary component of your marketing strategy.
Tip #6: Use Pictures and Videos
People just love to see pictures and videos. Posting statements is okay, but they don't get nearly as much attention as something a person can see or watch. In addition to creating your own content, posting articles with pictures or even videos of some type can gain you fans and regular visitors.
Tip #7: Celebrate Your Milestones
If you've reached a hundred fans or a thousand likes, mention that. Or if your business achieves a professional milestone, announce that as well. The more successful and professional you come across, the more likely people may check out what you have to offer as they realize you're "legit".
Tip #8: Interact Whenever Possible
Initiating discussions with current and potential fans is a great way to stay connected to those who matter most. Post articles that deal with both your business and current events, which may spark a discussion between yourself and fans, or amongst fans themselves. That is likely to attract more people, and then it becomes a snowball effect.
Tip #9: Ask Interesting Questions
This is a specialized form of interaction. Instead of simply posting a message or video, you may want to engage your potential audience with a question. This question should be interesting and encourage them to respond with something that's a little more involved than "yes" or "no".
Tip #10: Measure and Adjust Your Marketing
You always want to know how effective your Facebook page is when it comes to your marketing efforts. Check to see if you're gaining the number of fans or likes that you feel is appropriate, and analyze your number of unique users, conversions, clicks, activity, etc. Then make adjustments accordingly.
Here When You Need Us
Have questions? Looking for more expertise? Ready to take the next step?