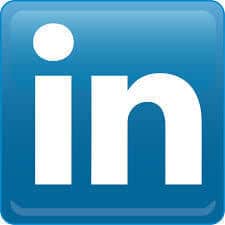 10 Tips for Using LinkedIn in Your Marketing
Think of LinkedIn as the "business Facebook," but without pesky memes and public arguments between couples (what's up with that … am I right?)
LinkedIn allows businesses and individuals to network with other professionals while also connecting to potential customers looking for a reliable and reputable business. It enables you to recommend a person or business as an "expert" in their field, which can provide validity to their profile. When used wisely, LinkedIn can be the building block upon which a marketing strategy is constructed.
To get the most out of it, we suggest that you follow these ten tips:
Tip #1: Complete Your Profile
Your LinkedIn profile is the first chance you get to tell the world and other professionals about yourself and your business. This is definitely where you want to start, so make sure that you're writing up a bio, posting your logo, and all that jazz.
Tip #2: Use Visuals to Garner Attention
Like every other social media outlet in existence, the use of visual content to spruce up your LinkedIn postings will be more likely to draw the attention of both professionals and customers. Add photos, videos, linked articles with images — go wild and make it attractive!
Tip #3: Connect, Connect, and … Oh Yeah, Connect!
Social media sites are built around making connections with people, and the same is true with LinkedIn. At its core, the site is a fantastic way to make professional connections that could lead to new customers or business relationships. But the trick is that you need to make the connections if you hope for the site to have an impact on your business.
Tip #4: Stay Active
People have short attention spans and they tend to forget about businesses (and sometimes people) very quickly when contact isn't made on a regular basis. You don't want to spam, of course, but you should be posting updates, links to articles, and links to your own blog at least a few times each week.
Tip #5: Suggest an Expertise for Others
Very often, when you do something nice for someone, they'll want to return the favor. If you verify an expertise on an individual's profile, you may just find that they've done the same for you in return.
Tip #6: Join a Group or Two … or Ten
One of the best features of LinkedIn is the inclusion of groups. Joining a group will give you exposure to professionals who share the same interests and expertise as you do, along with potential customers who might just want the kind of stuff that your business sells.
Tip #7: Create a Group
Even though there are many groups to choose from, it's possible that you'll want to create your own specialized one. You'll need to spread the word about the group, of course, and it's going to take some time to build a sizable following — but the rewards can be plentiful as you draw in LinkedIn users.
Tip #8: Don't Just Use LinkedIn as a Resume
When LinkedIn first started, many individuals used it as a sort of online resume opportunity. These days, that's the wrong attitude to take. Instead, you should be looking at it as a representation of your online reputation.
Tip #9: Write Engaging Content
Yes, it always goes back to writing solid, interesting content. Try to make your updates as engaging as possible, and when you post links to your blog, use catchy titles coupled with a picture that grabs the viewer's attention.
Tip #10: Use Advanced Applications
The beauty of social media is that sites often work in conduction with each other. That's why you'll find a number of social media applications that can be used as part of your LinkedIn profile, in addition to other functional applications like reading lists from Amazon, calendars, and WordPress connections.
Follow these ten tips and you'll be ahead of the marketing game. By networking with others through LinkedIn, you may make helpful connections that may have been impossible otherwise.
Here When You Need Us
Have questions? Looking for more expertise? Ready to take the next step?