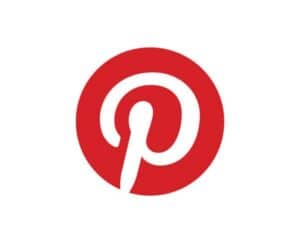 10 Tips for Using Pinterest in Your Marketing
The past several weeks have seen us discussing the biggest names in social media today — Facebook, Twitter, LinkedIn, Google+, and YouTube. This week, we'll be ending our Social Media Excellence series with a discussion on Pinterest, a site that allows you to upload, save, sort, and manage images (known as "pins"). It's popularity has really taken off in the past few years, so it's not a bad idea to incorporate it into your business' marketing strategy.
Instead of beating around the bush, here are ten tips that will help you get the most out of Pinterest for your business:
Tip #1: Post Original Content
By original, we don't mean to only post content that you have created. That definitely helps, but what we're referring to is posting content that a million other people aren't posting at the same time. Pinterest is full of already-existing content and it works.
Tip #2: Post Regularly
Yes, it's this tip again. Pinterest is just like an other social media website. If you want to attract followers and gain exposure, you must post new content on a regular basis. Don't go overboard, but at least one or twice a week would be perfect.
Tip #3: Follow Others
Popularity begets popularity, so to speak. Like other popular social media outlets, the more people you follow, the more likely it will be that others will follow you. Use that to your advantage.
Tip #4: Use the Pinterest Follow Button
Pinterest makes it easy for others to follow you by providing a button for use on your own website. This can be especially useful if you happen to have a high-traffic site, but it will help no matter amount you receive.
Tip #5: Link from Other Media Sites
Your marketing strategy should always include other popular media sites like Facebook and Twitter. Using them all in conjunction with each other is the best way to improve your exposure. That means you should post about your Pinterest content on other sites as you create them.
Tip #6: Re-pin Popular Posts
Re-pinning is akin to a sport on Pinterest. The site even has a "Popular section" allows you to find solid posts that you can re-pin, which can save you a lot of time. Sharing the pins of others is an effective way to attract more followers.
Tip #7: Comment on Popular Pins
Being a part of the community will increase your chances of someone checking out your own stuff. One way to do this is by commenting on popular pins. If people like what they see in your comments, they may just decide to give you a try as well.
Tip #8: Don't Forget Keywords

Your descriptions should include relevant keywords to draw in as many people as possible. The words you choose should be relatively common, but also specific and accurate for what you're posting. Don't try to fool visitors with non-relevant keywords or you'll get burned.
Tip #9: Contribute to Group Boards
Group boards are full of potential followers. Seek out some of these boards and provide quality pins. If you establish a relationship on the boards, your "follow-ship" could very well see a healthy uptick.
Tip #10: Use Holidays to Your Advantage
Everyone loves a celebration! The use of holidays has always been an effective marketing component. There's nothing wrong with posting holiday-themed content to bring more people to your business.
Here When You Need Us
Have questions? Looking for more expertise? Ready to take the next step?