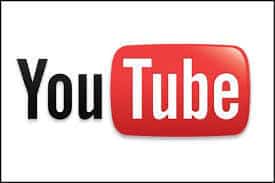 10 Tips for Using YouTube in Your Marketing
Did you know that, at this very moment, you could be watching cat videos all day? I know … it's hard to believe. But it's true. Thanks to YouTube, no cat ever needs to fall off a bookshelf, chase a laser pointer, or look grumpy without it being broadcast for the whole world to see.
Wait … what? So, YouTube has more than just cat videos? Yes, of course it does. In fact, savvy business owners have learned how the low-cost production of YouTube videos can help get their brand out there and keep customers engaged.
Want to learn how? We've compiled ten quick tricks for you to try that will help you get the most out of YouTube as a part of your marketing campaign:
Tip #1: Make Your Channel a Destination
The first thing that you'll do on YouTube, if you haven't already done it, is create a channel. Many businesses just throw something together, thinking that the videos are all they need. But if you can make your channel a little fancy, customers are more likely to see it as a regular destination.
Tip #2: Create Compelling Videos
No matter what type of videos you decide to produce, make sure that the content is compelling. If you're not the best speaker, then either get someone else in your office to do the speaking for you or spice it up with a dog or something compelling. More than anything, though, the content needs to interesting.
Tip #3: Link Back to Your Website
This goes for every type of media you produce, whether it's for YouTube or another social media outlet. Your website is the glue that ties it all together, so make sure that viewers can easily learn about your website and get to it.
Tip #4: Provide a Thorough and Enticing Description
A few words will typically not suffice. Your description of the video's contents should be thorough and enticing, because your goal is to give viewers a reason to watch it. The same is true with the title — a really good title can elicit a look without even looking at the description.
Tip #5: Address Customer Inquiries
If your customers have certain questions about your product or service, creating a video is the perfect way to address those inquiries. You can even create a how-to video as a way to walk them through a certain process.
Tip #6: Become a Storyteller
The best videos tell a story. While this is not always possible with every single product or service that you're discussing, if your video can have a very clear beginning, middle, and end, then you'll be ahead of much of your competition.
Tip #7: Ask for Viewers to Subscribe
You may be annoyed by the requests to subscribe to a channel every time you watch a YouTube video, but this technique has proven to work. When a YouTuber actively asks viewers to subscribe, these viewers will often believe that there's a benefit such as being alerted to future videos.
Tip #8: Use Other Calls-to-Action
In addition to asking potential customers to subscribe, you should be focusing on other CTAs as well. This can include sharing the video with their friends, rating the video, following you on Facebook or Twitter, posting comments, etc.
Tip #9: Post a Link to Your Other Social Media Accounts
Don't forget all those other social media accounts that you're using for your business' marketing. They need love, too. In the description, post all relevant links to your various social media outlets. It will help you improve your exposure and make your business appear more well-rounded.
Tip #10: Track the Analytics
YouTube provides some pretty darn good analytics. You can find out a bunch of data about a specific video and your channel as a whole. You can also see how long each video is being viewed, then use that information to improve your content so that people will stick around longer.
There you have it. Make a video. Post it. Wait for the viewers to pour. Okay, so it might not be as simple as that, but the point is that YouTube is a great social media outlet for many types of businesses.
Here When You Need Us
Have questions? Looking for more expertise? Ready to take the next step?