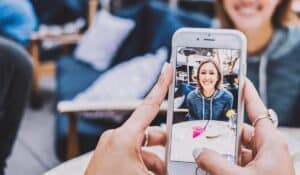 Marketing Strategies NEED Social Media
When you hear the words "social media," what immediately springs to mind? Is it the conversations between friends and family on Facebook? The humorous "Twitter wars" between celebrities? Perhaps the endless plugging of individuals on Instagram or even the tried-and-true cat videos on YouTube?
Social media can be fun, that's for sure – but it's so much more than that! When properly utilized by a business, there are no limits as to what it can help you accomplish.
Social Media Is… PERSONALITY
Consumers can certainly be fickle these days and if you hope to capture their attention, then your personality must shine through in everything you do. Social media presents you with a plethora of platforms and applications to do exactly that. When you share helpful tips, pictures, music videos, words of wisdom, and more, you are demonstrating to existing and potential customers exactly what type of business and management staff you truly are.
Social Media is… INFORMATION
You've got something to say and social media gives you more than enough of a soapbox to speak your mind and share information. If you want your business to be a success, you need to embrace this aspect of it and start posting links, making comments, writing blogs, sharing videos, and anything else that you think your visitors will want to read, hear, or watch. Be careful, though – this is a double-edged sword, which means that you say or share something controversial, you can be met with a backlash.
Social Media Is… PRESENCE
Today's customers don't just want you to have a social media presence – they expect it! Businesses that refuse to get involved with social media on some kind of level are most likely doomed to fail or, at the very least, their profits will be lacking because they'll always be two steps behind their competition. Social media platforms can be utilized to create an entire online presence at a fraction of the cost of past marketing techniques. And this presence translates to real numbers – that's why customer conversion rates are 22% lower when a company doesn't utilize social media to help push customers to their website.
Social Media Is… EXPOSURE
Just like being on the dating scene, when you're building your brand, it's necessary to "get yourself out there" as much as possible. By creating various social media accounts and connecting them together by way of links and identity tags, you can create your own mini-network. From there, you can use this network to gain exposure for your business by giving people what they want.
Social Media is… COMMUNITY
Much has been written about the positive and negative effects of social media over the years, but one thing that people keep going back to as a huge positive is the sense of community that it builds. While you may only see the arguments that go on between family members who never really liked each other in the first place, the reality is that your business's social media presence allows you to become part of a community that consists of millions of people.
Social Media Is… LIFE
While saying that "social media is life" may be a bit of hyperbole or even a statement made with "tongue firmly planted in cheek," the truth is that millions of people are online every single day. In a blog previously posted this month, we referred to a study by Pew Research showing that 26% of adults in the United States are "almost constantly" online and that 77% go online every day. This translates to potential customers and social media is how you find them.
While social media can be fun and games, any good marketer understands that it serves a unique purpose that businesses just can't do without these days. The professionals at Madison Taylor Marketing has spent years honing their social media skills and we know how to use it to help grow your brand and connect with your audience. Give us a shout today and we'll create a strategy that will give you a leg up against the competition.
Here When You Need Us
Have questions? Looking for more expertise? Ready to take the next step?