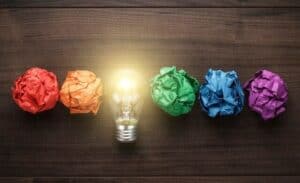 Inexpensive Marketing Tips for Startups
As a startup business, you know you've got some pretty awesome ideas and could change the world for the better with your products or services. That alone, however, just isn't enough. Now you must find a way to connect with your prospective customers and convince THEM that you're amazing. After putting all your investment funds into production, materials, business licensing, and other setup-related fees, though, you may not have a whole lot of cash left to advertise with. What's a startup to do?
GOOD NEWS! Digital marketing has become the new norm, and it's actually extremely affordable and effective — if you know what you're doing, and that's what we're here for! As digital marketing experts, we're qualified to provide you with simple yet powerful tips that will allow you to draw positive attention to your startup without breaking your bank account. Take a look at these four best practices for cheap and business-boosting digital marketing.
1. Be Reliable
One of the biggest mistakes that startups make with their digital marketing campaigns is posting sporadically. If there's no rhyme or reason to when and where you publish new content, how will your readers know where to go? If you want your target audience to keep coming back to your brand for more industry information and to actually remember who you are, you're going to have to be regular and reliable with your posting schedule. Whether you're updating your status, publishing an article, or hosting a regular live chat session, your audience should know when to drop by for your latest brand updates.
2. Build Relationships
Unlike traditional outbound marketing methods, digital marketing isn't about blasting your message AT your audience; instead, your goal is to engage WITH your readership. This means that you need to establish a strong and unique voice for your brand. Let your audience know what you believe in and what you stand for. Don't just talk about yourself, though. Make sure that you ask thought-provoking questions of your readers, request their input, participate in conversations, and listen and respond to their feedback.
3. Wade into the Waters of Paid Marketing
Once you've established your footing in the world of social media and digital marketing, it's time to gently wade into the waters of paid digital marketing techniques. Begin with small investments that can help you increase page views and boost readership. For those using Facbeook, for example, it's possible to pay to promote specific posts in order to get your message seen by as many eyes as possible. Twitter allows for sponsored Tweets for expanding reach. You don't have to spend the big bucks in order to make a difference in the amount of engagement your social media pages enjoy — you just need to spend your money strategically and wisely. Start slowly and track which types of posts your readers respond to most in order to maximize your investment.
4. Offer Fresh Content
There's no doubt about the fact that in the world of digital marketing, content is king. Not only does fresh content keep your page relevant and high-ranking in search engine results, but it also helps your audience get to know who you are as a brand and identify you as a business that can be trusted and counted upon. Hiring an expert marketing team like our own (hint, hint!) can help you to create a unique and approachable voice that guides your consumers through relevant, interesting, relatable content. Start small, with one or two blogs a week, as your budget allows. From here, you can step up your game as your sales increase.
Here When You Need Us
Have questions? Looking for more expertise? Ready to take the next step?