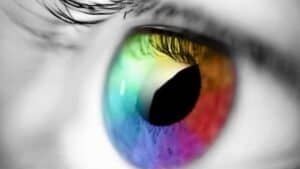 The Future of Visual Marketing
Today's market is filled with visual learners. Don't believe us? Consider this:
As you're scrolling through the hundreds upon hundreds of status updates, ads, and other posts in your Facebook newsfeed, which ones most grab your interest? If you're like most people, chances are that you tend to be drawn to the postings that feature images or videos. Whether it's a specific color, picture, or GIF that stands out to you, something visual made you stop and pay attention to that one post that would have otherwise been lost amongst a sea of text.
A recent article from Forbes magazine agrees, and further elaborates on this point. The jist of the article is that the objective of visual marketing is to bring a certain word (or words) to life in the mind of the reader. Words alone won't do the trick, but a visual on its own is also not enough to drive your point home. When you're able to connect an image to a specific message, then and only then do you have the ability to really get into your audience's minds and create a lasting impression.
The Science Behind Visual Marketing
This is especially important when you consider how nostalgic we as human beings actually are. We hear a certain song or inhale a specific aroma and suddenly we are transported back in time to a special memory. Our brains are constantly making connections between one thing and another. Those who understand how to approach the concept of visual marketing, then, will have the power to inspire important connections between words and visuals associated to their brand.
An Increasingly Visual Market
One of the biggest reasons why the world of marketing is so primed for visual tactics is that consumer technology is centered around visual elements. With a growing number of people constantly utilizing phones, tablets, and other devices, it's becoming the norm for simple images to be simpler and faster to grasp and comprehend. As we scan through information, our eyes are naturally drawn to visual images, whether we're aware of it or not. And the more we look, the more likely we are to click through.
Benefits of Visual Marketing
Beyond the fact that today's consumers are becoming more reliant on visual connections, there are numerous reasons why you should be interested in visual marketing tactics. Some advantages to doing so include:
Increased web traffic
Significant improvements to SEO (*hint*: Google loves videos)
Higher number of likes and shares on social media
Increased brand awareness
Types of Visual Marketing
So, are you interested? Well, there's more than initially meets the eye. Visual marketing is more than just attaching a random GIF or meme to your content. While GIFs and memes can be a part of your visual marketing strategy, they need to actually be tied to your message. The internet is extremely cluttered with all sorts of hodgepodge content and sloppy visuals, so you don't want to get lost in the mix and add to the noise. Your visuals need to be designed with a purpose and created to stand out. The four types of visual marketing that frequently get shared are:
Infographics
Videos
Presentations
Pinterest pins
Visual marketing enables you to truly engage with your audience by appealing to more than one of their senses. When you accomplish this, you're much more likely to attract consumer interest and plant your message in the minds of your readers. Learn more about how to do this by partnering up with us. We're ready to help you kickstart your visual marketing campaign right away.
Here When You Need Us
Have questions? Looking for more expertise? Ready to take the next step?