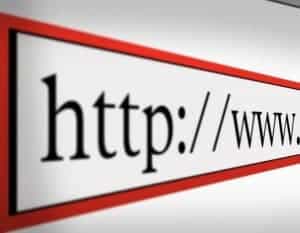 The Importance of an Optimized Website
Over the past few years (probably the last decade) web has fast become one of the most pivotal pieces of marketing. With over 95% of people researching a company or product online before making any buying decisions (The American Marketing Association) it is more important than ever before for you to make sure that your online presence is top notch.Not only does your online presence bring new business your way, but it actually supplements your other marketing efforts – increasing ROI on things like TV, PR, direct mail and event marketing. Your website is of course the corner stone, but there are many pieces to having a web presence that will take your business to the next level, and we've put them together in a three phase process.
Search Engine Optimization – Getting People to Your Site
SEO can be divided into two separate categories: on-page SEO and off-page SEO. On-page SEO refers to how well your website's content is presented to search engines. This can often be improved immediately. Even though on-page SEO accounts for only about 25% of how search engines score and rank your website, it's worth tackling first since it can be improved quickly.
The other big piece of what Google looks at is the content on your website. This is where keywords come into play as well as how relevant the information is on the keyword. Something that most people forget is that Google wants FRESH content. If you haven't updated your website in the last month Google doesn't see you basically. A great way of gaining key words and keeping it fresh is through a blog. We recommend that you blog at least once a week. Check out our blog that is all about blog best practices.
The Website  – Getting People Interested
So once you get people to your website you have about 10 seconds to grab their attention – so your website needs to be equipped to do just that. Make sure that aesthetically the site design looks great, it is extremely user-friendly and guides the visitor to do exactly what you want them to do.
Having calls to action through out the site is a great way to encourage a conversion – so try different ones out and test the results. Also make sure that your blog, any offers , contact information and social media are prevalent and easy to access.
Lead Nurturing – Making Them Want to Buy
For most people who are doing some research online, they are not quite ready to take the plunge and schedule an appointment or buy your product. This is where lead nurturing comes into play. Once they show some interest in subscribing to your blog or entering their information to receive an offer this should start a string of emails that are strategically designed to make a buying decision at the end of the day. Most lead nurturing cycles are between 3 and 8 emails spaced over a 30 – 60 day period depending on the business.
Here When You Need Us
Have questions? Looking for more expertise? Ready to take the next step?