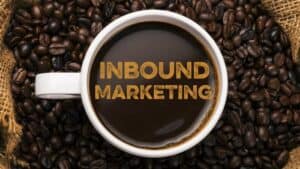 Top 4 Inbound Marketing Mistakes to Avoid
Inbound marketing has been super popular in recent years, but we still hear a lot of criticism from marketers who haven't found the success they anticipated. As this trend has continued, we've been left scratching our heads and wondering, "Why the heck aren't these guys getting it?!" After all, we've been kicking ass all over the place… and having a great time doing it!
So what is it, exactly, that's not working for others? We believe we have the answer. After digging deep into the issue, we've come up with not one, not two, but four major mistakes that our fellow marketers are making that are standing in the way of their success. Don't be like these poor people. By understanding the common pitfalls of inbound marketing professionals, you can navigate your way around failure and get the most out of inbound.
1. Crappy Content
By far, the biggest mistake that marketers make is to focus more on the quantity of content they're producing than its quality. Today's consumers aren't dumb, though, and they know how to quickly sort out relevant content from click-bait. They don't want to waste their time reading senseless articles that have been stuffed to the brim with keywords and are riddled with spelling and grammatical errors. You want to impress your readers with your knowledge, expertise, and sparkling personality — not scare them away with sub-par blog posts. Taking the time to focus on quality will increase the likelihood that readers choose to reach out to your sales team for more information.
2. Bad Sense of Direction
Too many inbound marketers fail to pinpoint their target audience. Without any real sense of direction, you're apt to just pump out generic, vanilla content that won't capture the interest and spark the imagination of your readers. If you're not segmenting by specific demographics, age groups, locales, etc., you are seriously missing out on the opportunity to forge meaningful and lasting relationships with consumers that are most interested in the types of products or services that you have to offer.
3. Zero Tracking
What's the use of developing and posting content if you're not sure what is or is not appealing to your consumer audience? If you're not putting the right metrics in place, how will you know why sales were so amazing one week and not so amazing the next? And will you know which types of content your readers are most interested in, which mediums they're frequenting the most, and how best to engage them? The answer is that you won't. Don't miss out on the opportunity to maximize your efforts by failing to implement tracking measures.
4. Poor Communication
Some businesses find that they're able to attract leads through inbound tactics, but they just never seem to be closing the deal. The problem here is obvious: poor communication between marketing and sales. Sales must let marketing know what its consumer's pain points are, and marketing must keep sales informed about what promises have been made throughout the inbound campaign — and these are just the tip of the iceberg. If you want great results from inbound marketing, you need to promote teamwork between these two key departments. This will improve the lead nurturing process and keep consumers moving through the sales funnel.
Here When You Need Us
Have questions? Looking for more expertise? Ready to take the next step?