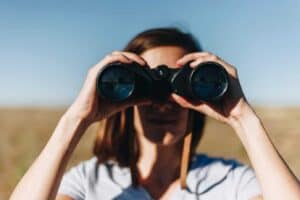 Top 5 Digital Marketing Predictions for 2018
The more things change, the more things… kinda stay the same.
That's pretty much the mantra of digital marketing for 2018. While we'll see certain things come and go, much of what your company began to perfect and utilize last year will still be relevant this year. Of course, there will be little tweaks here and there, so it's an important topic for us to discuss.
Digital marketing isn't getting any younger, so let's get down to it, shall we?
Targeted Marketing
It wasn't too long ago that marketing efforts could be broad, and you'd find plenty of people to draw toward your products or services. Sorry to break it to you, but those days, if not gone completely, are quickly dwindling down to near-nothingness. Since consumers are now inundated with marketing everywhere they go (do a Google search and then watch your Facebook page greet you with ads for that product), it's more important than ever that you rely on targeted marketing. Don't worry – this is a good thing, as it allows you to use your marketing dollars more efficiently and effectively.
Storytelling Via Live Videos
Today's consumers – especially the younger ones – want to really connect with the brands they support. Having a reliable product may not be enough. What you need is a story to tell. It's great to have your story be a part of your brand and explain it in great detail on your "About Us" page. But this year, you can expand on your company's story through the use of live videos on social media platforms like Facebook, Twitter, Snapchat, and Instagram. Get your story out there, make it interesting, and watch engagement increase very quickly.
Influencer Marketing
Although there have been some missteps by certain influencers (we're looking at you, Logan Paul!), 2018 will continue to push this trend. What's strange is that as popular as these YouTubers and other internet personalities are, most businesses haven't taken the time to understand how their business could be helped by partnering with some of them. These people have the ability to put your product in front of thousands or even millions of potential customers at a much lower cost than you would pay for a celebrity or large ad.
Dynamic Ads
If you've read any of our blogs over the past few years, then you know that we're big fans of the statement "human beings are visual creatures." Well, that's certainly not going to stop being the case in 2018. Your company's plans should include the creation of dynamic ads, i.e. ads that utilize attractive visuals and text. These types of ads stand out in a crowd and will increase the likelihood of conversion from viewer to buyer.
Bye Bye, Pop-Ups
One of the best things to come out of marketing trends over the past several years is that we're finally to a point where pushy marketers still stuck in the past are realizing that pop-ups ads are not working. Not only do many people have ad blockers that keep them from seeing the ads in the first place, those who don't have an ad blocker installed will simply ignore the ad completely, sometimes out of spite for annoying them. So, if you've been thinking of using pop-up ads or if you already do, take this off your plans for this year's marketing strategy.
Is your marketing strategy for 2018 ready to go? Are you already hitting some rough spots even though the year just started? Madison Taylor Marketing can help you design a plan to improve your brand awareness and bring in more customers. Reach out today and we'll get you started!
Here When You Need Us
Have questions? Looking for more expertise? Ready to take the next step?