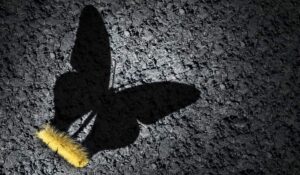 Transforming Viewers into Buyers
Thanks to analytics, it's easy to see how many people are are visiting your website on a daily basis. When the numbers are high, it sure is exciting, isn't it? But what if those visitors are looking through your website and not making any purchases?
Transforming your site's visitors into buyers is an essential part of business in the current age of marketing and advertising. The question that you should always be asking yourself, of course, is how to do that. Once you have that nailed downed, you might just find that your business is a'boomin'.
So what can you do to improve the likelihood of this transformation? Here are five quick suggestions to get you started:
Tell About Yourself with Gusto
The last thing anyone wants to find when they visit your website is a whole lot of boredom. Your site needs to sparkle, which can be accomplished with visuals and a great tale of how your company came to be. This may seem dull, but it makes you, the owner, seem more like a real person instead of someone represented by a home page. Tell your story in your site's About section and make it personable to illicit a connection between yourself and your potential buyer.
Update on a Semi-Regular Basis
As your business grows, it's often important to change certain aspects on your website to reflect that, or to simply stay with the times. Old photos and text may not be relevant anymore. Have you ever visited the site of a business that clearly hadn't updated their site in what seems like 20 years? Potential customers will be turned off by this, and customers who have visited your website in the past and are giving it a second or third try may sense that you don't care enough to keep up. Even new wording on your website's text can help a great deal.
Maximize for Mobility
The number of sales made through mobile devices is increasing at a faster rate than ever before. Your website absolutely needs to be ready for this. If a potential customer visits your website using his or her phone, and the navigation is garbled, there's a good chance they won't stick around. You want to make sure that your website has been designed to function just as well on a mobile device as it does on a computer monitor. If you don't know how to do this yourself, seek the advice of an expert.
Try Out New Options
You'd be surprised at the big impact you may receive from making a small change to your site. For instance, perhaps if you switched the color of your "Buy Now" button or moved it to a different location, you'd see a larger click rate. Or maybe changing the entire layout and design of the site will be more likely to draw in customers. Test these kinds of alterations and track their outcomes to determine the best strategy.
Watch Your Shipping Costs
The costs to ship an item is one of the number one reasons why a potential customer will decide not to complete a sale. To help prevent this, start off by stating shipping costs up-front. If you hide the costs, the customer may feel as if he or she has been swindled or that you're trying to make more of a profit off of the shipping than off of the actual product. Another tactic is to utilize a pop-up option with lowered shipping rates if a customer attempts to leave your site without making a purchase. This has proven quite effective for many businesses.
It's nice when people visit your website, but it's a lot nicer when they become customers.
Here When You Need Us
Have questions? Looking for more expertise? Ready to take the next step?