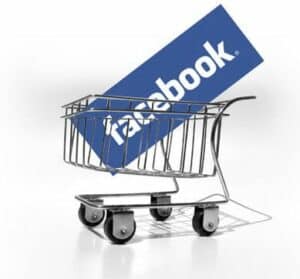 Using Facebook to Drive Sales
If someone had told you a decade ago that a movie about the creation of a website would be nominated for the Best Picture Oscar, you probably would have laughed in their face. When a movie called The Social Network was first announced chronicling the behind-the-scenes story of Facebook, it was met with quite a bit of skepticism, despite the Hollywood elite who were behind the project.
This was no ordinary website, however. This was Facebook, a tour de force that grew more quickly and more substantially than any other social media network before it (yes, even MySpace). While it was first targeted toward personal use, businesses quickly picked up on how the site could be integrated into their marketing plans.
If your business isn't already using the power of Facebook to help drive sales, there's no time like the present. Here are some great tips to help you use Facebook effectively:
Use Demographics to Your Advantage
With Facebook, it's easy to find out certain information about people, such as their gender, age, relationship status, location, career, etc. By targeting your products or services toward the types of demographics that would be likely to find them useful, your marketing efforts will be more streamlined.
Seek Out Friends of Fans
A Facebook business has its own Fan page that a person can "like." Since there's a good chance that the friends of these fans may have similar interests, then marketing to those friends can drastically increase your exposure.
Don't Just Sell
The biggest mistake that a business can make on Facebook is to make every post about something they're selling. People don't like to be sold to so blatantly, so be sure to mix it up by providing information that is related to your business or is somewhat topical. Just avoid tricky subjects like politics and religion.
Pictures Are Worth a Thousand Words
When you open up Facebook, which statuses do you notice first? The ones with either pictures or videos, of course. Pictures catch our eye, so when you're posting either an advertisement or information, add a picture that is relevant to what you're posting. You can even use a funny meme with your product or service, if you'd like.
Give Stuff Away
Everyone loves discounted or free items, so it might be in your best interest to run a contest so that people will sit up and take notice of your company. Keep the rules simple and straightforward. Have them like your fan page, share the post, and then register for a chance to win. Also, when offering discounts, make them available for only a limited time. This will increase their effectiveness.
Start a Conversation
While it's important that you try to avoid controversial topics, that doesn't mean that you can't post something that will kickstart a conversation. This is especially useful on topics that are trending across the Internet. Unless you truly want to be active in the conversation, simply post an article and ask for comments . If the conversation gets heated and people start acting like children, then you'll know you've successfully caught their attention.
Combine Facebook with Other Social Media Outlets
Facebook is a powerful tool, but it's even more powerful when you use it in conjunction with other social media sites and applications, such as Twitter, Pinterest, and Instagram. Using multiple outlets will help grow your business much faster since you'll be reaching a wider variety of people.
When used wisely, Facebook is an incredible tool that can help grow your business and get your brand out there. These tips will get you on your way to success, but trust us when we say that there's many other ways to harness the power of Facebook for your business. Now go get started!
Here When You Need Us
Have questions? Looking for more expertise? Ready to take the next step?