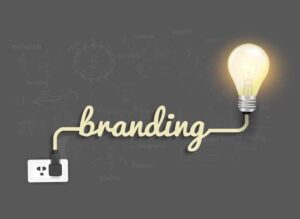 Using Social Media to Build Your Brand
It's kinda hard to believe it, but social media sites like Facebook, Twitter, and LinkedIn have already been around for at least a decade! No longer considered to be "new technology", social media has become the standard for communicating and networking, and it's only getting better. Social media is constantly evolving in ways that make it easier for marketing professionals to share their message with the world and attract a strong following. A multitude of other SMBs have already joined the social revolution… where do you stand? If you haven't taken the plunge already, what the hell is holding you back? Isn't it about time you got on board with this thing?
We say YES! After withstanding the test of time, social media has more than proven itself to be a reliable, long-term marketing platform, and you'd have to be a fool to ignore its value. Our advice: don't be a fool. And don't get left behind just because you're not sure how to tackle the social media method. This four-step guide will walk you through the entire process. Easy peasy.
Step One: Establish Your Presence
Alright, well, first things have to come first. If you haven't already taken the time to set up a social media account, it's high time that you did so. Make sure that you research your options. Learn more about who comprises your target audience and the type or types of social media platforms that they frequent most. This is where you want to set up shop. Once you know where to go, you're ready to build your account from scratch.
Step Two: Create Awesome Content
Having a social media account is not enough. When users happen upon your social pages, they'll quickly scan it for content. When was the last time you updated? What types of content do you share? Is it unique content, or is it simply re-blogged from a third-party site? Does it feel like advertising, or does it have something to offer? Your readers want to find valuable, practical, timely, and relevant posts that speak volumes to who you are as a brand. Your content should be a reflection of your company and should have your customer's best interests in mind. This is what will keep them coming back for more and help you grow your business faster and more effectively.
Step Three: Leverage Key Industry Influencers
For businesses that are just starting out, it can be difficult to really grab the interest of your target audience. You haven't yet had the opportunity to establish yourself as an authoritative voice within the industry, and you haven't earned consumer trust. One smart way to draw readers in and quickly build up your reputation is to leverage the power of industry influencers and experts. Cite their websites within your content, drop their names, or tag the names of influencers you've mentioned in your posts in order to get notice from large crowds of new readers.
Step Four: For Goodness Sake, Be Social!
It's called 'social media' for a reason: it's meant to encourage social interactions! You're not just there to talk AT your audience, but to converse WITH them. Ask questions and respond to the answers given. Quickly address customer inquiries and concerns. Tag customers in relevant pictures and posts. Interaction is the key to social success.
Face it: it's 2016 and there's no longer any excuse for shying away from social media. Whether you haven't set up an account just yet, or your existing account needs an overhaul, we're here for you in all the ways and wonders of social media.
Here When You Need Us
Have questions? Looking for more expertise? Ready to take the next step?