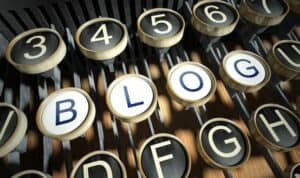 Utilizing Catchy Headlines for Your Blog
You can write the most amazing content in the world, but no one is ever going to read it if your headlines aren't inspirational. Titles and headlines are truly what sell your content. Not only do titles sit at the top of your content, but they also show up in search engines, emails, and even on social media. So, how can you come up with a headline that's as awesome as the blog you've just written? The following tips will help you create engaging titles that are also optimized for search and social.
Be Accurate
Accuracy is everything when you're coming up with a great title. The title or headline that you choose for your content should set very clear expectations for your readers. If your title promises that you're going to share seven money-saving tips for taking a family vacation to Florida, for example, your content better provide SEVEN REAL, VALUABLE ideas for sticking to a reasonable budget. If your titles don't accurately reflect your content, your target audience will quickly lose respect for your business as they will feel that you can not be trusted to deliver on your promises, nor do you have the industry expertise to help them with their problems. In other words, they could see you as "click bait."
Make It Fun
Nobody wants to read a "blah" title, and just because you're working to be accurate with your headlines doesn't mean that they have to be boring. There are tons of ways to spice up a title and make it a little bit "sexier" or add a splash of fun. Of course, coming up with fun and sexy titles also means that you need to know your target audience. What appeals to a young crowd of millennials, for instance, may not strike baby boomers as engaging or interesting. Creating buyer personas will help you come up with titles that are audience-appropriate while still having a good time. Some tips for making your titles "pop" include playing with alliteration, using strong language, making the end value of the content clear, and catering to your audience by framing titles around WHO the content is intended for, rather than WHY they should be reading it.
Keep It Short and Sweet
When she was eight years old, my sister wrote a story entitled, "The Twins Who Didn't Know How to Ride Their Bike But Then They Learned How." It doesn't leave much to the imagination, now does it? While you certainly want your title to give your readers an accurate preview of your content, you also don't want to give everything away. Using shorter, punchier titles will pique a whole lot more interest.
Optimize
Let's not forget that the whole point of your content is to attract new potential customers and inspire them to make a buying decision. As such, it's important to try to optimize your titles and headlines both for search and for social. Incorporate one or two keywords into your titles that your audience is likely to be searching for and you'll see a spike in results. Of course, you also don't want to come off too obvious or "sales-y." Make sure that the keywords actually fit into the title or headline in a way that makes sense and flows well, or else you could risk getting in trouble by Google web crawlers or losing the interest of your audience before they even start reading your content.
Coming up with a clever, engaging, intriguing, and 100 percent accurate title or headline for your content can seem like an overwhelming prospect, but you don't have to go it alone. As inbound marketing professionals, the folks here at Madison Taylor Marketing will able to help you come up with amazing titles for your content, in addition to fantastic articles as a whole. Give us a call or email us to learn more.
Here When You Need Us
Have questions? Looking for more expertise? Ready to take the next step?