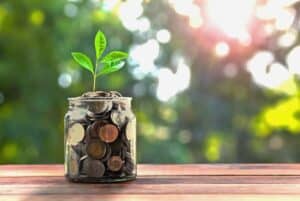 How to Accomplish Budget Branding
As a small or mid-sized business, your goal is to make a name for yourself in your particular industry. When you look at major brands like Coca-Cola or Walmart, though, you might feel pretty intimidated and… insignificant. After all, these companies have brand names that are recognized in homes throughout the entire world. How did they get there, though? How did they build up a loyal fan base and distinguish themselves from other competitors? Could your business ever afford to brand itself?
If you're feeling a little overwhelmed, you're not alone. Businesses of all sizes worry that they won't be able to afford branding efforts. Fortunately, this simply isn't the case. In fact, building up a strong brand name and image for your business can be done on any budget. "Budget Branding," as we call it, can be just as effective as an expensive marketing campaign – when it's done correctly. Here's a look at what good budget branding looks like.
Customer-Centric
The key to branding your business without throwing away millions of dollars is truly getting to know who your customers are and what makes them tick. Spend time considering their wants, needs, motivations, and pain points. By writing up detailed buyer personas, you can figure out where and how to reach them as you establish and grow your brand. The better you know your audience, the more likely they are to become very loyal to your brand name.
Be Yourself
Yes, you can draw inspiration from other successful brands, but the most successful brands are true to themselves. In order to be able to pick your brand out from a crowd, your clients need to be able to recognize your unique voice and identity within your industry. Let your personality shine through all of your content so that your audience knows exactly who you are and what you stand for.
Keep the Content Flowing
In order to really allow your target audience to get to know you and recognize your brand, you need to be consistently producing fresh, new content that will appeal to their interests and needs. Maintaining an active blog is the most budget-friendly way of helping you establish your brand's voice and personality. A blog can feature a mix of written content, images, infographics, and video content to appeal to all buyer personas.
Socialize
While blogging and content creation allow you to talk AT your target audience while sharing information and demonstrating your expertise, the most successful brands create a unique name for themselves by taking the time to interact WITH their customers. Maintaining an active social media profile will allow you to connect with your clients at a very personal level. Here, you can participate in conversations, answer questions, and respond to customer comments. Doing this will allow your audience to really get to know you as a brand. Keep in mind, however, that not all industries require this type of interaction and/or they may not receive such interaction, and that's okay – as long as you're willing to interact, as needed.
Make Customer Service a Top Priority
In today's world of automation and self-service, enjoying truly exceptional customer service from a brand is becoming quite a rarity. This is the perfect time for you to establish yourself as THE top brand for quality customer care and service. Create a delightful experience for your clients from start to finish by offering personalized services and support and going the extra mile to ensure that your shoppers are 100% satisfied. Remember – excellent customer service begins with your employees, so make customer service training a top priority for your entire organization.
Building up a name for your brand doesn't have to be a task that wipes you out financially. With budget branding, it's easy and affordable to create a lasting name for yourself and to create a loyal customer following. Talk to the team at Madison Taylor Marketing today to develop a budget branding strategy for your business.
Here When You Need Us
Have questions? Looking for more expertise? Ready to take the next step?