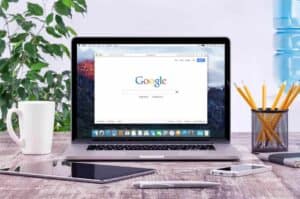 Essentials for Establishing a Strong Web Presence
Has your business found its way onto the internet yet? Whether your company is just starting out or you've simply been putting it off, the time to establish a strong web presence for your brand is RIGHT NOW!
Why the urgency? Well, for starters, Google asserts that an incredible 97% of all consumers use the web to look for local businesses. If you're not online, how are your customers going to find you? As a business, it's your job to meet your customers where they're at – and if they're online, that means that you should be online. Period.
Unfortunately, while many organizations know that they should be online, a fair number of them struggle to know where to begin. The Internet is a pretty massive place, and it can be overwhelming to think about all of the different sources of information that are out there, and how you're going to ever be able to stand out and make your mark. Fortunately for you, that's why we're here! After years of navigating the online marketplace and building online brand identities, we know exactly what it takes to establish a strong web presence. In fact, here's a closer look at what it takes:
A Killer Website
These days, there's absolutely no excuse for a business of any size or industry not to have a website. You don't have to pay insane amounts of money to design a complex site, either. To be successful, you need a clean and to-the-point website that looks modern and professional, but also speaks to your unique personality. Make sure that the website utilizes your brand's logo and color scheme, and that the overall tone and voice of your pages fits with your brand's image. The site should be very simple for users to navigate, should make it easy for customers to contact you, and should inspire your visitors to take further action. Finally, make sure that responsive design is used so that your website can be accessed by users on PCs, laptops, smartphones, tablets, and other mobile devices. To make things even easier, all of these services can be accomplished with ease by turning over the duties to a designated website designer.
Awesome Content
Your website looks awesome and it's live on the Internet… now what? In order to establish a rock solid online presence, you've got to make it a cinch for your target audience to find your site. Because 89% of consumers utilize search engines to research products and find brands, it's imperative that you put some serious effort into SEO (search engine optimization). SEO is about more than just filling your website with keywords and key phrases that you hope your target audience might be searching for. Instead, it's about really digging in and getting to know your customers, and then generating valuable content that appeals to those customers' needs, wants, and feelings. Maintaining a regular blog is an essential part of SEO and content marketing, but don't ignore other types of content in the process. The use of images, videos, live streaming, and infographics, for example, can be great for increasing organic web traffic.
Social Skills
You can't have a strong web presence in 2017 without using social media. While it may seem a bit silly or frivolous on the surface, social media platforms like Facebook, Twitter, and Instagram are actually a crucial part of connecting with your consumer audience, and can be responsible for a significant increase in brand recognition, brand loyalty, and overall sales. Today's consumers prefer engaging with brands via social media rather than through conventional methods, and this provides you with the ability to provide real-time customer service. You can also listen in on consumer conversations and gain powerful insights that will help you market your brand better.
And there you have it – the three keys to establishing a strong online presence for your brand. It's not so overwhelming when you break it down, but you still may find yourself in need of a little professional assistance. Reach out to Madison Taylor Marketing to learn how we can help.
Here When You Need Us
Have questions? Looking for more expertise? Ready to take the next step?