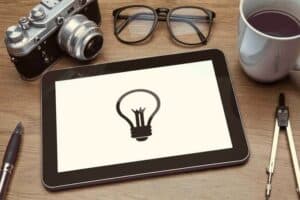 Why Content Creation Should be Left to the Pro's
Thinking about starting a blog for your business? Awesome!
Thinking about writing the content for your blog on your own? Uh…
You may want to think twice before attempting the content creation phase of your marketing campaign on your own. What may initially seem like a great way to stay in total control of your content and be self-sufficient could prove to be a huge disaster for your sales and overall level of success. Here are a few reasons why you should seriously consider leaving content creation to the professionals:
Three Words: Search Engine Optimization
By now, you've surely heard of search engine optimization (SEO). You probably even have a basic understanding of what it is. But, while you know that SEO has something to do with making sure that your content and brand name pop up at the top of a search engine's results page, you're probably still trying to figure out how the heck you can make it happen for your business. SEO is actually a lot more complicated than it initially appears. It's about much more than inserting some generic keywords into your content from time to time. SEO demands attention to detail, marketing expertise, and a whole lot of time and consistency. Unless you're a total wiz at SEO, we suggest leaving it to the pros.
You've Got Better Things to Do
Unless you majored in English or creative writing, taking the time to write out a weekly blog post probably seems like a daunting chore. Even if you do love to write, chances are that you simply don't have the time for it. After all, you're busy enough trying to stay on top of all the day-to-day tasks that are required in order to keep your business up and running. Allowing a professional to take this particular job off your hands will make sure that your time is free to pursue the things that you do best so that you can offer the most premium services and products possible.
Stay On Schedule
At first, the idea of starting up and maintaining a blog may seem like a pretty simplistic task. All you have to do is set aside an hour or so a week to write up a quick blurb and post it to your page, right? Wrong. If you want your blog to be successful, you're going to have to spend time brainstorming ideas, analyzing what interests your target audience, developing content around interesting titles and key words, writing and editing your content, making sure that your posts are integrated with your social media accounts, and more… and you're going to have to do it all on a schedule.
That's right, blogs need to be posted on a regular schedule. Your readers have to be able to know approximately when to expect new and exciting content to be coming down the pipeline, and if you don't deliver, they'll lose trust and interest in your brand. So, what happens when you get busy with other tasks and have to push your blog post to the following week or longer, or when you become so swamped that you simply forget to write a new blog article at all? It could mean serious trouble.
With a professional, you'll never have to worry about meeting content deadlines or failing to post a blog on time. Instead, these tasks are the responsibility of someone else. In other words, you get to to relax and reap the benefits of someone else's work. Pretty cool, huh?
Make More Money
One of the primary reasons why businesses attempt to write their own content is that they believe that in doing so, they'll save money. While you may save a few bucks in the beginning, however, you're likely to lose out BIG TIME on increasing your leads and sales. It's simply not worth it.
There's no reason to go it alone. Let Madison Taylor Marketing be your partner in content creation and marketing. Reach out to us to learn more today.
Here When You Need Us
Have questions? Looking for more expertise? Ready to take the next step?