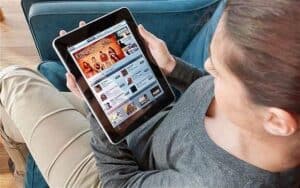 Why Content Marketing is Still Important
We've all heard that goldfish don't have much of an attention span, but what if I told you that, as humans, ours is even worse? A recent study conducted by the National Center of Biotechnology Information found that while the average attention span of an American adult was 12 seconds back in 2008, that number dropped to just eight seconds in 2013 (comparatively, a goldfish can focus for a full second longer!). It should be no surprise, then, that Americans just aren't interested in reading as much as they used to be. Despite this, though, content marketing is alive and well. Why?
At first glance, this is a very puzzling question, indeed. Today's adults are reading for an average of only 20 minutes per day, and what they do read may be short blurbs about the latest news and celebrity gossip online. So why would these people take any interest in your content? The reality is that it's not likely that many people will read through all of your blog posts, but that doesn't minimize the importance of the content's presence online. Instead of focusing on how many people are actually scouring your website for interesting articles, you should take the time to understand the value of developing blog posts on a regular basis. Here are five reasons why content marketing is important, even when no one's paying close attention to your stuff.
1. Content is Great for SEO
Marketing today relies on search engine optimization (SEO), and there's no greater tool for improving SEO than a business blog. Each blog post that is created presents a fresh opportunity to make use of keywords and phrases that will boost your relevance in search engine results. Of course, the content must be informative, useful, and not overly "stuffed" with these keywords, lest you be negatively targeted by web crawlers.
2. Consumers Expect It
Content marketing has become a staple, and people just tend to expect reputable businesses to maintain an active blog. When a consumer arrives on your website, they may take a glance at the content that you have to offer. If your last blog post was fairly recent, they will feel confident that your company is up-to-date and on top of things. If your blog has not been updated in a long while, on the other hand, they may begin to wonder how much you really pay attention to the latest news within your industry or with how much concern you have about connecting with your audience.
3. Inbound Marketing and Lead Tracking Rely on Content
Your content is what draws people in and directs them to your landing pages. Here, you're able to offer something of value to your readers in exchange for their basic contact information. Businesses that aren't regularly developing content are missing out on opportunities to generate leads and track their interactions within a website.
4. Content Goes Hand-in-Hand with Social Media
Social media is a must for businesses that want to connect with their target audiences. When new content is posted to your blog, a post can be generated across all of your active social media platforms, making it easier for you to maintain your social presence.
5. Content Keeps You Current
Developing topics, keywords, and titles for your blog posts helps you and your readers to stay abreast of the latest trends and changes within your industry. In fact, it's almost impossible to search for relevant blog content for your own site without learning something new.
So what's the point of all this? Consider how you arrived on this very page. Perhaps you didn't even read this article (oh, the irony!), but you still ended up here, didn't you? Therefore, our job is done. If you'd like us to help you attract traffic to your website, too, feel free to give us a shout!
Here When You Need Us
Have questions? Looking for more expertise? Ready to take the next step?