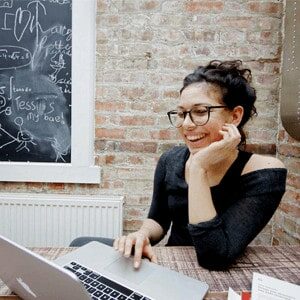 Does Your Business Need Community Management?
Social media platforms and techniques evolve all the time, but one thing has stayed constant: social media drives engagement and awareness, which convert casual observers into paying customers. As a restaurant owner, you know that social media is an important aspect of your business. But are you using it in the best way? Whether you're proud of your presence and looking for techniques to boost engagement or trying to build a social presence from the ground up, we've got tips you can put into practice today.
Digital Is the Present AND the Future
Much like television did decades ago, the Internet and technology, in general, have shown us that digital isn't going away anytime soon – and probably never will. In fact, digital is growing by leaps and bounds on a yearly basis, so if you find yourself waxing poetic for a simpler time, just remember that very simple fact. You may dislike certain elements of the digital world, but you must embrace it as part of your business and marketing strategy.
Builds Your Brand's Awareness and Reach
Community management allows you to get your brand into the minds of far more potential customers than you would ever be able to reach without it – or, at least, without spending a small fortune. By using social media as a conduit that leads directly to your buyer personas and beyond, your brand awareness and reach will grow at an exponential rate.
Give Your Business a Human Touch
Even though some regard social media as a device that is disconnecting us from each other, the truth is that it's the way people use the tool – and not the tool itself – that's the culprit. The truth is that community management of social media allows you to forge real relationships with existing and potential customers more quickly and effectively than ever before.
Manages Your Reputation
In this day and age of quick reporting, your reputation can either take a hit or be celebrated in a relatively short period of time. Take Wendy's community management, for example. Paying attention to your customers lets you inject a dose of personality – and endear yourself to fans nationwide. When you're involved in a high degree of community management, your reputation is under much more of your control by allowing you to nudge the conversation and respond to anything negative without hesitation.
Extends Your Knowledge of the Market
A bit part of community management involves the use of metrics to measure how your efforts are doing so that you will know which marketing strategies are working and which are not. The obvious takeaway from this is that you'll learn where to spend your money, but also tied into this is the fact that you'll understand your market and those who are interested in what you are offering.
Improve Your Social Media Strategy
To add onto what is mentioned just above, community management tells you which initiatives are working to your advantage and which ones are a waste of time. This will guide you in your social media strategy by helping you identify which platforms you should utilize and how you should utilize those platforms.
Community management is essential, but it's only one element of a successful marketing strategy. When you're ready to grow your brand and get more exposure, give the professionals at Madison Taylor Marketing a shout. We'll design a plan that works for you and get started right away!
Here When You Need Us
Have questions? Looking for more expertise? Ready to take the next step?