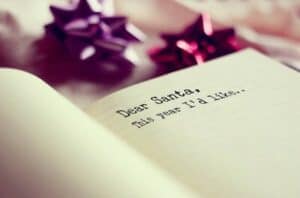 Why Santa Needs a Facebook Page
With Christmas only two days away, you can bet that Santa is hard at work finalizing plans for his round-the-world trek. It's a safe bet that he and his elves probably aren't still using small hammers for the majority of their work. To keep up with today's demand, his shop likely employs the latest and greatest technological advances, and those advances definitely stretch to the use of social media.
Santa's Facebook Page
If you want to compete in today's market, you must always be on the cutting edge of technology. Even Santa knows the importance of keeping up with technology since he's always in direct competition with the world's biggest toy stores. This is why Santa simply must have a Facebook page. While you'd be hard-pressed to find anyone who has never heard of Santa Claus, it's essential that even well-known entities include Facebook on their list of marketing tools. This allows the jolly ol' guy to interact with his fans, see what others are saying about his business, and target marketing campaigns to those who respond positively.
Tips That You and Santa Will Find Useful
Facebook can be an incredibly useful marketing tool whether you're a North Pole powerhouse or a small business with only a few employees. Here are some tips that you should follow:
Plan a Christmas campaign — Although it may be short notice to institute a Christmas campaign at this point, this tactic can be utilized around any holiday. What you want to do is create a campaign that is festive and fun. Depending on the type of products or services you offer, you may want to pick and choose which holidays are most relevant to your business.
Learn the power of link ads — Success of a marketing campaign often hinges on customers being sent directly to your website. If a lead must work in order to find your business' site, you're not doing yourself any favors. This can easily be rectified by the use of link ads on Facebook. These ads typically utilize large clickable images, text, and call-to-action buttons that will send the consumer straight to a page on your website that you have designated.
Target your ads — One of the best things about marketing on Facebook is the ability to target your ads. You can target ads based on a person's age, gender, location, interests, etc. This isn't always a slam dunk every time, of course, so it's important that you test different content and promotions to find what works best.
Improve your creative — The trick with your creatives is to design eye-popping visuals that grab a viewer's attention and gives them little choice but to click on your campaign to see what it's all about. As mentioned before, when it comes to campaigns that you create for the holidays, make sure they're bright and festive in order to draw more people in.
Make alterations, as necessary — Not everything you do will work right out of the gate. Instead of simply taking the hit on a campaign that doesn't seem to be successful, make changes based on the trends you're seeing. Facebook can assist you with this thanks to their Ad Manager, which allows you to track and monitor each ad's performance. Use the information contained in the Ad Manager to determine what is working and what isn't working, then incorporate new tactics that will improve the chances of success.
Regardless of your company's size, it's important that you utilize every marketing tool at your disposal. Once you learn how to properly utilize what they have to offer, social media sites like Facebook, Twitter, Pinterest, and others can be indispensable.
Here When You Need Us
Have questions? Looking for more expertise? Ready to take the next step?