A Marketing Agency
Built to Deliver
Empowering Organizations to Make An Impact
Madison Taylor Marketing is a full-service marketing and advertising agency for organizations that believe marketing can be more and do more. We do things differently by providing premium custom services that deliver results. Our consulting, integrated marketing and advertising, and website design and development bridge the gap between client goals and marketing activation. 01 03
Comprehensive Strategy
03 03
Integrated Activation
A Better Agency Partnership
Our team provides ridiculously personal connections, unparalleled expertise, and unrivaled value. We work with organizations that understand the power of marketing and want more from their marketing agency.
We engage on month-to-month retainers or project-based agreements, not locked-in long-term contracts, and we never nickel and dime clients with billable hours. Our clients trust us because we prioritize their interests and business objectives.
Testimonials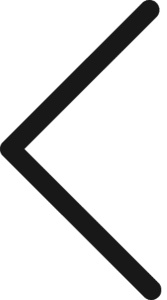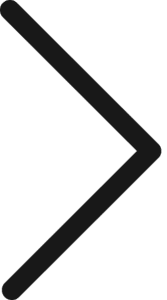 01 12
Looking for a top-notch team of professional and creative marketers? Look no further. The team at Madison Taylor Marketing knows what they are doing, and has helped us raise our game considerably! They understand the unique needs of our business and are consistently working hard to deliver high-quality results time and time again. Many thanks to the team for the great partnership and all they do for us!
Theodore G. | Director of Marketing
02 12
We enjoy the personal touch and attention we receive, combined with creative and experimental marketing ideas.
Howard B. | Chief Operating Officer
03 12
Madison Taylor Marketing is a well-oiled marketing machine. It is readily apparent that they are a POWERFUL forerunner of the marketing industry, and the crew is well-versed in the results-driven philosophy that makes MTM such a valuable asset to their clients. Bottom line: they are invested in their clients' prosperity, and they are driven to help their clients succeed in the best way possible.
Andrew D.
04 12
RD Fuller has been pleased with our relationship with Madison Taylor. They helped us with our rebranding and new logo. They have a great team of professionals and take time the time to understand your business. We are ready to step our marketing game up a level, and we can't think of a better partner than Aimee and her team.
Drew M. | President
05 12
Taylor Madison developed a brand new website for us, our old one was in dire need of an update. We did a ton of research on other firms and decided TM was a good fit for us. We were impressed with their up-front communication and how the process would unfold, they helped us understand completely what was needed from us and how the timeline would unfold. We tested them during the process by making changes and going backwards on some of the design, but they stuck with us and were never frustrated. In the end we worked together as a team and with their help developed a very good product. Please visit our website, www.abwdco.com to see their work.
Brad W. | Owner/President
06 12
Madison Taylor built our new website and despite some big changes in direction from our end, the final product was beautiful, functional, as well as delivered on time & on budget.
Dalton H. | Demand Generation Manager
07 12
Madison Taylor possesses the expertise to take any business to the next level. They are knowledgeable about the latest industry trends and know what it takes to attract the ideal client to your organization. Every interaction I've had with the staff at Madison Taylor reflects their high level of professionalism and commitment to clients.
Hilary R. | Owner
08 12
Madison Taylor Marketing has been a great agency to work with. Their knowledge of current/emerging trends and audience engagement is critical to keeping us effective/relevant. MTM has a nimble and adaptable team that can work with changing initiatives and times. This is important because it makes them a true part of our team, an agency that we can grow with and a true partner. We are always pushing boundaries and trying to optimize for the best results to reach our goals. Thank You!
Ryan M.
09 12
"The Madison Taylor Marketing team are consummate professionals who continually exceed our expectations in quality, delivery, and customer service. Their leadership and vision are second to none, and their guidance will be invaluable for your business. It is truly a pleasure to work side-by-side with a company that leads with integrity and care."
Matthew P. | Sr. Product Marketing Manager
10 12
The crew have done great things for our non-profit, KidsTek. Besides developing and maintaining our website, their insights into social media marketing and event planning for us has been nothing short of stellar. I highly recommend Madison Taylor Marketing for your firm – large or small, or even a non-profit like us.
Richard L. | Executive Director
11 12
Covid dealt a devastating blow to tourism in Colorado. Our friends at Madison Taylor were the first people to reach out to us with support and the kind message that "we have your backs". In addition to being knowledgeable consultants, they are compassionate people, which is a rare and valuable combination.
April C. | Owner of Hotel Denver Properties
12 12
We have been working with the terrific team at Madison Taylor for a few months now. Most recently – we challenged them to completely re-brand all of our print marketing collateral, and we were not disappointed. The team proved to be very thorough and professional, and the results were amazing! I recommend Madison Taylor to any organization that is seeking a professional agency with a personal touch.
Charlie K. | Founding Partner