A Global Agency
Built to Deliver
Making Good Companies Great
Madison Taylor Marketing drives growth and inspires change for brands that want more from their marketing. Meaningful brand messaging and marketing campaigns that blend authenticity with innovative strategies are impactful not just because they drive growth, but because they awaken belief and create loyalty — both inside and outside of an organization. Madison Taylor helps make good companies great. 01 03
Comprehensive Marketing Strategy
02 03
Effective Marketing Creative
03 03
Integrated Marketing Activation
Agency Partnership
Madison Taylor Marketing was founded to be a better agency. The mission was to correct for the frustrations that we experienced as corporate leaders managing agency relationships. The result is a superior partnership approach, where consistent consideration of client organizational goals and values are paramount.
Today, the agency selectively partners with established organizations to provide best-in-class marketing and advertising services, from ideation to publication. Premier industry technology, extensive experience working with leading brands, and a steadfast commitment to exceeding business goals has earned Madison Taylor Marketing an unparalleled reputation as an agency that prioritizes clients as partners, above all else.
Testimonials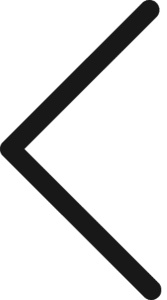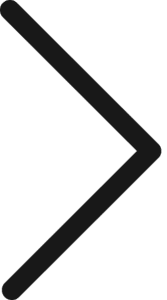 01 12
We enjoy the personal touch and attention we receive, combined with creative and experimental marketing ideas.
Howard B. | Chief Operating Officer
02 12
Madison Taylor is one of the most dynamic, innovative, and refreshing companies out there. Friendly and quick to respond, proficient and knowledgeable – this team is top-notch!
Julian M. | VP Marketing
03 12
We have been working with Madison Taylor for a little over a year now and have been very impressed with everything they do for us. They are a full-service agency that truly goes above and beyond to make their clients' lives easier.
David A. | Marketing Manager
04 12
Social media management can be daunting! This team of pros makes it look easy, though! From the top down, from Aimee, Chris, Aaron – everyone knows their stuff. Their knowledge base, critical thinking skills, and marketing expertise have begun to turn my 48-hour days back to 24 again! I highly recommend them if you want to get out in front of the pack and be seen and heard!
Mary B. | Owner/Broker
05 12
Madison Taylor Marketing has been indispensable in our marketing efforts. They've helped us really dial in our efforts to respond to our customers efficiently. We've put forth a number of challenges and they have consistently thought outside the box in order to help us with solutions. Clearly an expert in the field and I truly enjoy working with them!
Amy N. | Director of Marketing
06 12
Looking for a top-notch team of professional and creative marketers? Look no further. The team at Madison Taylor Marketing knows what they are doing, and has helped us raise our game considerably! They understand the unique needs of our business and are consistently working hard to deliver high-quality results time and time again. Many thanks to the team for the great partnership and all they do for us!
Theodore G. | Director of Marketing
07 12
Madison Taylor built our new website and despite some big changes in direction from our end, the final product was beautiful, functional, as well as delivered on time & on budget.
Dalton H. | Demand Generation Manager
08 12
I have worked with Madison Taylor Marketing with two brands to optimize Hubspot with a customer service ticketing system, social media management, and consulting on email marketing. They are very responsive to our requests and have put in a lot of extra time to make sure the job is done right. They keep our budget constraints in mind and show us how to best use our money in an effective way.
Marisa M. | Marketing Manager
09 12
Madison Taylor possesses the expertise to take any business to the next level. They are knowledgeable about the latest industry trends and know what it takes to attract the ideal client to your organization. Every interaction I've had with the staff at Madison Taylor reflects their high level of professionalism and commitment to clients.
Hilary R. | Owner
10 12
"The Madison Taylor Marketing team are consummate professionals who continually exceed our expectations in quality, delivery, and customer service. Their leadership and vision are second to none, and their guidance will be invaluable for your business. It is truly a pleasure to work side-by-side with a company that leads with integrity and care."
Matthew P. | Sr. Product Marketing Manager
11 12
Covid dealt a devastating blow to tourism in Colorado. Our friends at Madison Taylor were the first people to reach out to us with support and the kind message that "we have your backs". In addition to being knowledgeable consultants, they are compassionate people, which is a rare and valuable combination.
April C. | Owner of Hotel Denver Properties
12 12
We have been working with the terrific team at Madison Taylor for a few months now. Most recently – we challenged them to completely re-brand all of our print marketing collateral, and we were not disappointed. The team proved to be very thorough and professional, and the results were amazing! I recommend Madison Taylor to any organization that is seeking a professional agency with a personal touch.
Charlie K. | Founding Partner