A Global Agency
Built to Deliver
Making Good Companies Great
We drive growth and inspire change on behalf of established brands and globally renowned organizations that want more from their marketing than billboards and banner ads. Our team is composed of organizational alignment experts that understand the impact that integrated marketing can have on all aspects of a business. As a result, our approach is designed to awaken belief and create loyalty inside and outside of an organization. We discover and speak to all of the reasons people chose to work with a company and develop meaningful brand messaging for target audiences. Our marketing campaigns are impactful not just because they drive growth, but because they make good companies great. 01 03
Comprehensive Strategy
03 03
Integrated Activation
Impactful Collaboration
Madison Taylor Marketing was founded to be a better agency. Our mission was to correct for the frustrations we experienced on the other side, as professionals managing agency relationships. We set out to create a superior partnership approach, where consistent consideration of your organization's goals and values are paramount. We built the agency to be different. We built a collaborative model to deliver.
Today we selectively partner with established organizations to provide best-in-class marketing and advertising services, from ideation to publication. We leverage premier industry technology and the exceptional passion of our people to become a brand's marketing department, support existing departments, or supplement specific initiatives. Our experience has proven our premise with leading brands for over a decade, and we're as mission-driven as ever to keep making an impact as better agency partners.
Testimonials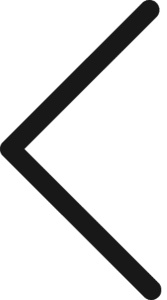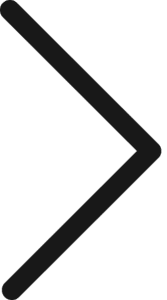 01 12
Madison Taylor Marketing has been a great agency to work with. Their knowledge of current/emerging trends and audience engagement is critical to keeping us effective/relevant. MTM has a nimble and adaptable team that can work with changing initiatives and times. This is important because it makes them a true part of our team, an agency that we can grow with and a true partner. We are always pushing boundaries and trying to optimize for the best results to reach our goals. Thank You!
Ryan M.
02 12
Madison Taylor Marketing has been indispensable in our marketing efforts. They've helped us really dial in our efforts to respond to our customers efficiently. We've put forth a number of challenges and they have consistently thought outside the box in order to help us with solutions. Clearly an expert in the field and I truly enjoy working with them!
Amy N. | Director of Marketing
03 12
Madison Taylor has been paramount in the evolution and advancement of marketing within our organization. The professionalism is outstanding, and the level of service and in-depth knowledge is unparalleled. The entire team is a pleasure to work with and I would highly recommend their services.
Melissa S, MBA | Sr. Manager, Partner Marketing
04 12
We have been working with the terrific team at Madison Taylor for a few months now. Most recently – we challenged them to completely re-brand all of our print marketing collateral, and we were not disappointed. The team proved to be very thorough and professional, and the results were amazing! I recommend Madison Taylor to any organization that is seeking a professional agency with a personal touch.
Charlie K. | Founding Partner
05 12
I have worked with Madison Taylor Marketing with two brands to optimize Hubspot with a customer service ticketing system, social media management, and consulting on email marketing. Aimee is very responsive to our requests and has put in a lot of extra time to make sure the job is done right. She keeps our budget constraints in mind and shows us how to best use our money in an effective way. She made herself available for coaching for our team and created tutorials for our staff.
Marisa M. | Marketing Manager
06 12
Madison Taylor is one of the most dynamic, innovative, and refreshing companies out there. Friendly and quick to respond, proficient and knowledgeable – this team is top-notch!
Julian M. | VP Marketing
07 12
Madison Taylor has been paramount in the evolution and advancement of marketing within our organization. The professionalism is outstanding, and the level of service and in-depth knowledge is unparalleled. The entire team is a pleasure to work with and I would highly recommend their services.
Melissa S | Sr. Marketing Manager
08 12
Looking for a top-notch team of professional and creative marketers? Look no further. The team at Madison Taylor Marketing knows what they are doing, and has helped us raise our game considerably! They understand the unique needs of our business and are consistently working hard to deliver high-quality results time and time again. Many thanks to Aimee and her team for the great partnership and all they do for us!
Theodore G. | Director of Marketing
09 12
We have been working with Madison Taylor for a little over a year now and have been very impressed with everything they do for us. They are a full-service agency that truly goes above and beyond to make their clients' lives easier.
David A. | Marketing Manager
10 12
RD Fuller has been pleased with our relationship with Madison Taylor. They helped us with our rebranding and new logo. They have a great team of professionals and take time the time to understand your business. We are ready to step our marketing game up a level, and we can't think of a better partner than Aimee and her team.
Drew M. | President
11 12
"The Madison Taylor Marketing team are consummate professionals who continually exceed our expectations in quality, delivery, and customer service. Their leadership and vision are second to none, and their guidance will be invaluable for your business. It is truly a pleasure to work side-by-side with a company that leads with integrity and care."
Matthew P. | Sr. Product Marketing Manager
12 12
Madison Taylor possesses the expertise to take any business to the next level. They are knowledgeable about the latest industry trends and know what it takes to attract the ideal client to your organization. Every interaction I've had with the staff at Madison Taylor reflects their high level of professionalism and commitment to clients.
Hilary R. | Owner