A Global Agency
Built to Deliver
Making Good Companies Great
Madison Taylor Marketing drives growth and inspires change for established brands that want more from their marketing than billboards and banner ads. Meaningful brand messaging and marketing campaigns that blend authenticity with innovative strategies are impactful not just because they drive growth, but because they awaken belief and create loyalty — both inside and outside of an organization. Madison Taylor's marketing campaigns are impactful not just because they drive growth, but because they make good companies great. 01 03
Comprehensive Strategy
03 03
Integrated Activation
Agency Partnership
Madison Taylor Marketing was founded to be a better agency. The mission was to correct for the frustrations that we experienced as corporate leaders managing agency relationships. The result is a superior partnership approach, where consistent consideration of client organizational goals and values are paramount.
Today, the agency selectively partners with established organizations to provide best-in-class marketing and advertising services. Premier industry technology, extensive experience marketing leading brands, and consistently exceeding business goals has earned Madison Taylor Marketing an unparalleled reputation as an agency that prioritizes its clients as partners.
Testimonials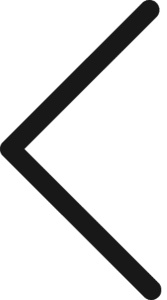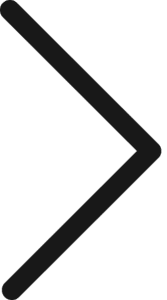 01 12
"The Madison Taylor Marketing team are consummate professionals who continually exceed our expectations in quality, delivery, and customer service. Their leadership and vision are second to none, and their guidance will be invaluable for your business. It is truly a pleasure to work side-by-side with a company that leads with integrity and care."
Matthew P. | Sr. Product Marketing Manager
02 12
Social media management can be daunting! This team of pros makes it look easy, though! From the top down, from Aimee, Chris, Aaron – everyone knows their stuff. Their knowledge base, critical thinking skills, and marketing expertise have begun to turn my 48-hour days back to 24 again! I highly recommend them if you want to get out in front of the pack and be seen and heard!
Mary B. | Owner/Broker
03 12
Madison Taylor Marketing has been a great agency to work with. Their knowledge of current/emerging trends and audience engagement is critical to keeping us effective/relevant. MTM has a nimble and adaptable team that can work with changing initiatives and times. This is important because it makes them a true part of our team, an agency that we can grow with and a true partner. We are always pushing boundaries and trying to optimize for the best results to reach our goals. Thank You!
Ryan M.
04 12
Madison Taylor has been incredibly helpful and knowledgeable through every step of the process. From creating a logo and business cards to creating a VERY cool and user-friendly website, they've made it easy and fun, kindly implementing my feedback and desires no matter how trivial. As someone who was not taught anything about how to market herself in graduate school, I highly recommend Madison Taylor to anyone needing to get their name out there but isn't sure where to start!
Andrea L. | Owner
05 12
Madison Taylor possesses the expertise to take any business to the next level. They are knowledgeable about the latest industry trends and know what it takes to attract the ideal client to your organization. Every interaction I've had with the staff at Madison Taylor reflects their high level of professionalism and commitment to clients.
Hilary R. | Owner
06 12
We enjoy the personal touch and attention we receive, combined with creative and experimental marketing ideas.
Howard B. | Chief Operating Officer
07 12
Taylor Madison developed a brand new website for us, our old one was in dire need of an update. We did a ton of research on other firms and decided TM was a good fit for us. We were impressed with their up-front communication and how the process would unfold, they helped us understand completely what was needed from us and how the timeline would unfold. We tested them during the process by making changes and going backwards on some of the design, but they stuck with us and were never frustrated. In the end we worked together as a team and with their help developed a very good product. Please visit our website, www.abwdco.com to see their work.
Brad W. | Owner/President
08 12
Madison Taylor is one of the most dynamic, innovative, and refreshing companies out there. Friendly and quick to respond, proficient and knowledgeable – this team is top-notch!
Julian M. | VP Marketing
09 12
Aimee and the crew have done great things for our non-profit, KidsTek. Besides developing and maintaining our website, their insights into social media marketing and event planning for us has been nothing short of stellar. I highly recommend Madison Taylor Marketing for your firm – large or small, or even a non-profit like us.
Richard L. | Executive Director
10 12
We are a growing, fast-paced restaurant company and the team at Madison Taylor Marketing has never missed a beat with us! They have helped in more ways that I can list and have made an impact on our business.
Denise J. | Communications Manager
11 12
Madison Taylor Marketing is a well-oiled marketing machine. It is readily apparent that they are a POWERFUL forerunner of the marketing industry, and the crew is well-versed in the results-driven philosophy that makes MTM such a valuable asset to their clients. Bottom line: they are invested in their clients' prosperity, and they are driven to help their clients succeed in the best way possible.
Andrew D.
12 12
Madison Taylor has been paramount in the evolution and advancement of marketing within our organization. The professionalism is outstanding, and the level of service and in-depth knowledge is unparalleled. The entire team is a pleasure to work with and I would highly recommend their services.
Melissa S, MBA | Sr. Manager, Partner Marketing