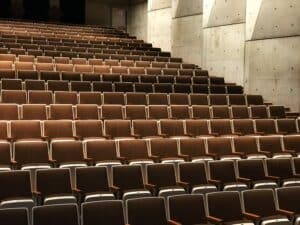 Case Study
Demand Generation
Overview
_____________________
Success
Increased website visits to 245%
Increased new customer engagement by 69%
Increased revenue from new customers by $3.7 million
Generated 1,651 application downloads in 45 days
Introduction
_____________________
Demand Generation
Demand generation remains a significant challenge for modern companies as the business world becomes saturated with more competitors offering unique value propositions. Making matters more complex, companies must constantly balance their time and resources between generating this new demand while retaining existing customers. For Software-as-a-Service (SaaS) companies, this is particularly true. And particularly difficult as the space continues to become more crowded and more technologically advanced every year.
Here's how the Madison Taylor Marketing Team guided a freight-booking SaaS company in the logistics space toward achieving a fully integrated advertising campaign that drove customer demand and raised overall profitability.
Chapter 1
_____________________
Problems
Our client, Xpress Technologies, situated within the freight and logistic spaces, faced a demand generation problem on two fronts. Firstly, they lacked brand awareness and thus didn't have the systematic engagement necessary for gaining new customers. Secondly, their customer loyalty program had yet to evolve and thus was not achieving what was required to retain buyers' attention and support. This led to most customers only using their service a single time, and not becoming the type of loyal customer our client was setting out to create.
These problems mainly arose from the lack of a fully integrated advertising campaign from the outset – built to deliver the right message at the right time. Additionally, our client served a niche industry where most customers choose to stick with their preferred service broker due to convenience and familiarity. In other words, there was a strong need to break the cycle of poor demand generation, build brand awareness, and begin driving real loyalty through return customers.
Chapter 2
_____________________
Strategy
We began by launching a paid advertising campaign shaped to harness brand awareness amongst prospects, retarget those who had engaged with the brand, and drive additional conversion amongst existing customers. Simultaneously, the campaign sought to gain insight into these audiences to understand what platforms and messages resonated best in hopes to build a fully optimized evergreen approach. The recommended ad strategy thus required a balance between gaining insights on audience members while still driving consistent results.
The approach resulted in a carefully structured digital strategy combining paid search and programmatic methods, alongside social networks and geo-targeting. This allowed us to nimbly test various platforms and messages, while still optimizing each month's budget to the efforts driving real results. By creating an architecture composed of dynamic audiences constantly passing users to separate audiences based on their activity, we were able to ensure users got the correct message as they journeyed down the marketing funnel. More importantly, we were able to track each type of conversion each user made along the way in order to measure the impact of each platform and targeting method used.
Not only did this help accomplish the client's initial goals, but by encouraging users to either sign in or sign up for an account, we were able to alleviate pressure on the sales team by creating a path for users to bypass them entirely. After signing up, users would then automatically fall into a new workflow as we activated audiences directly from Hubspot accounts.
Chapter 3
_____________________
Results
The results were immediate and significant. The client's website sessions spiked 245 percent and led to a 69 percent increase in new customers, a significant difference compared to former quarterly moving averages. More strikingly, Xpress Technologies saw an increase in $3.7 million in revenue from those new customers – a massive success compared to the $60,000 advertising investment. Our paid advertising accomplished brand goals and generated demand reflected in real dollars.
Secondarily, our client reported a large increase in app downloads per day, seeing 1,651 downloads in just 45 days. This was an important secondary KPI as users with the app saw noticeably higher customer loyalty than those without. Finally, this integrated success led to Xpress Technologies expanding our directive, asking us to pursue a new side of the business seeking audiences who needed to ship freight.
In the end, we were able to not only run a successful campaign for our client but also educate them on how demand generation efforts should always include ways to target audiences in all of the various stages of their buyer's journey. Our client unlocked the knowledge required to appeal to targets through a sound campaign architecture shaped by paid advertising.
Here When You Need Us
Have questions? Looking for more expertise? Ready to take the next step?
Download Demand Generation