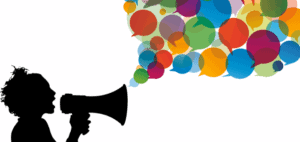 Perfecting Word-of-Mouth to Improve Marketing
Think you need a huge billboard or major TV advertising campaign in order to draw in the crowds? Think again. A recent report released by Infusionsoft has stated that more than half — 62 percent — of small businesses list word-of-mouth and customer referrals as amongst their top three most successful marketing tactics. 
This information shouldn't really come as much of a surprise. Think about how much faith you put in the testimonials of your friends and family about a product or service as opposed to any form of self-promotion. Which do you put the most stock in? The word-of-mouth reference, of course!
These types of recommendations are extremely powerful in their reach, but aren't always easy to come by — especially since bad customer reviews tend to reach twice as many consumers than praise for excellent customer service. So how can we change that and get our happy customers to become our raving fans? This post will highlight a few tips for getting your satisfied customers to spread the word about your business.
Just Ask
It's so simple and so crazy that it just might work! Sometimes all it takes is for you to ask your customer to give you a positive shout-out via social media or another review platform. When an individual is complementing you or your business, give them a big "thank you" and ask if they'd mind spreading the word. Your customer will feel honored that you so strongly value your opinion and will be even more inclined to sing your praises.
Rewards for Referrals
Customer referrals are a biggie. Creating a program that offers some kind of incentive to your existing customers for referring a friend is the fastest way to get the word out about your business. You might even come up with low-cost or no-cost ways to recognize your customer's efforts. Does your business offer classes or seminars that are rarely full? Offering someone a free seat for a referral won't cost a dime.
Keep Tabs On Customers
What happens when one of your best and most loyal B2B customers decides to leave their existing position for a job at a new company? It's important that you keep a record of where your customers can be reached so that you don't lose contact with them. By doing so, you may find that this individual takes you with them to their new company, thus multiplying your business. Keeping tabs on your B2C customers is equally important. Provide individuals with opportunities to update their contact information so that you can keep them abreast of any sales, special events, and so forth.
Offer Equal Treatment
Be sure to treat all of your customers equally. You never know who one customer may be connected with, and if they find that their friend has received better (or worse) treatment than they have, there's a chance that you'll get an earful — and maybe even some poor reviews. No matter how big or small the client is, treat all of your customers like gold. They'll appreciate it, and the "little guys" who aren't used to having the red carpet rolled out will tell everyone they know about it.
Correct Mistakes Quickly
Let's face it; we all make mistakes. You can't please everyone all the time, and you're bound to receive some criticism. Instead of burning bridges and replying to these remarks in anger, though (we're looking at you, Amy's Baking Company), do what you can to correct any mistakes and make the customer feel good. People notice good behavior and are prone to talk about it.
Here When You Need Us
Have questions? Looking for more expertise? Ready to take the next step?