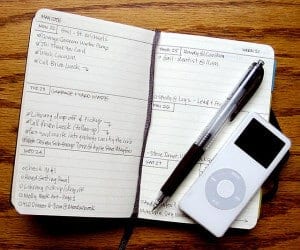 Small Business Time Management
If you are a small business, you and probably everyone else would love some extra time in order to accomplish all of the 'To Dos". Well, we can't create more daylight, but we can do more with the time that we have.
Analyze
Really stop and take a look at the things that you spend your day doing. Is everything that you are putting time toward worth it? Is there someone else that could be accomplishing those small tasks so that you can focus on other priorities?
Set Priorities
List out everything that needs to be accomplished for a week. Then, rank them in terms of priority from 1, being the most important ,to 5, which is something that can probably be pushed to the next week.
Keep Lists
From here, break the week down by business day so that you and your employees know exactly what needs to take place each day. You can go as far as implementing a project software like Basecamp or use your calendar To Dos in Outlook or Google. It is an excellent feeling when you can cross something off the list, so this in itself will encourage you to accomplish them.
Schedule Time
The calendar is not only for meetings. So, fill it up with projects that are on your list to accomplish. This allows you to set aside time for the tasks and created a commitment to yourself to get them done.
Focus
Even the best multi-taskers need to slow down and just focus. Instead of trying to do three things at once, focus on just one targeted thing. You'll find that something that normally takes an hour is cut into 30 minutes because your brain is only focused on that one task. Suddenly working on marketing strategy and sales proposals fit nicely into your day.
Get Help
There are many outside resources that you can utilize instead of hiring more staff. You just have to think about it as partnering. Need more people answering phones? Look into using an answering service. Need help with marketing but can't employ a marketing department? Look into a company to be your marketing department (like us).
Here When You Need Us
Have questions? Looking for more expertise? Ready to take the next step?