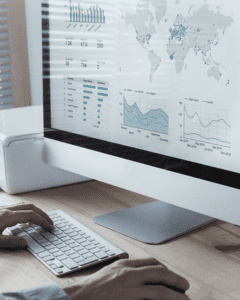 How Much Does Content Marketing Cost?
Content marketing is an integral component of any organization's digital marketing efforts. And for content marketing to be successful, it requires ample time and resources. The digital landscape is growing ever more competitive, which means an organization must strive to develop content that rivals its competition, engages its audience, and drives traffic. Doing so requires an investment.
Here is an overview of how much content marketing costs to provide an idea of the time and effort required for an effective strategy.
What Is Content Marketing?
Content marketing is a strategy that involves the creation of various types of content to attract website traffic and increase conversion rates. For content marketing to be effective, it must provide some relevance and value to the consumer. It should also be clearly directed to a specific audience to ensure it is relatable and results in customer action. Additionally, an organization must develop content that aligns with both its short-term and long-term goals. Blogs, videos, and social media posts are some of the most effective forms of content marketing.
First, a content marketing strategy needs to be developed. Doing so requires research, planning, and clearly defined goals. Additionally, buyer personas need to be established, and a keyword plan must be constructed. Once these items are completed, it must be determined what types of content a brand's audience will respond to. The proper channels to publish and post content must also be established.Then comes the actual content creation and associated costs.
What Is a Content Marketing Agency?
A content marketing agency is an organization that specializes in the development of blog posts, articles, case studies, whitepapers, videos, graphics, and posts. This content is created on behalf of other organizations and is meant to increase brand recognition and visibility on major search engines. Subsequently, the content will drive traffic, generate leads, and increase sales conversions.
How Much Does Content Marketing Cost?
Content marketing costs can vary widely depending on the volume and complexity of the content and content marketing budgets can range based on industry and competitive landscape. Content marketing agency costs typically range from $2,000 to $20,000 per month. Larger enterprises can spend more than $100,000 a month. As a general rule, it is recommended that brands set aside about 30% of their marketing budget for content marketing.
Content marketing should not be considered an expense but rather an investment. The ROI will far outweigh the content marketing costs, especially when working with a content marketing agency, which offers several distinct advantages, including:
Diverse skill sets and roles within the content marketing process
Consistent production of content
Ability to leverage new tools and technologies
Capacity to make quick changes to a content strategy based on changes in the marketplace
Here When You Need Us
Have questions? Looking for more expertise? Ready to take the next step?