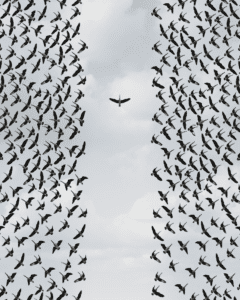 How to Make Your Brand Stand Out in 2022
As the market landscape grows ever more competitive, brands need to develop new strategies to ensure continued success. Since most companies are seeking to make their brand stand out among their competitors, getting your brand message across to your target audience may be more difficult than ever.
Digital marketing mainstays such as content marketing and social media marketing are still important, but additional strategies and techniques are necessary to grab the attention of your audience. Brand leaders and marketers must also realize the importance of a strong, captivating brand message and incorporate that into their marketing efforts.
Focus on the Customer Experience
Today's consumers aren't primarily concerned about the price of a product or service — it's important, sure, but there is something consumers now consider of even greater consequence — a positive customer experience. A good customer experience must occur at every step in the customer journey. That means everything from your brand's website to its social media pages to customer service personnel to in-store and online experiences must be customer-centric.
Why focus so much on customer experience? Because not only do over 60% of consumers place more importance on customer experience, but over 90% of buyers are willing to pay more for a product or service if they receive a great customer experience.
Those statistics are just the beginning — customer experience influences brand loyalty and increases sales conversions significantly, and is a surefire way to make your brand stand out in 2022.
Up Your Social Media Marketing Game
By now, most brands are engaging in some form of social media marketing, but there is always more that can be done. It isn't enough to simply have a presence on one or more social media platforms — a brand needs to be consistently active in delivering engaging content and interacting with its audience.
Social media marketing can be combined with content marketing to repurpose content across multiple channels. Utilizing video content on social media platforms is also advantageous because videos are more digestible, easily shareable, and help better convey your brand message to consumers.
Make Video a Large Part of Your Marketing Mix
Nearly 90% of businesses now use video in their marketing campaigns. But using video and utilizing video successfully are two different things. If you really want your brand to stand out in 2022, you'll develop a robust video marketing campaign that includes several types of video content, including:
Explainer videos
Corporate branding videos
Product demos
Testimonials
Webinars
User-generated video
Today's consumers expect to see video content from the brands they seek to do business with, so adding to your video library also fulfills customer expectations and provides you with a steady stream of content for your social media marketing campaign.
Engage Your Audience With Your Story
Your brand message should be one that resonates with your target audience. A strong story that focuses on your company's efforts, accomplishments, ideals, and philosophy can help build a sense of community with your audience, subsequently positioning your brand ahead of your competitors. You can tell your story with video content that can then be shared on social media, serving to expand your reach and create a more memorable journey that your audience can share in.
Take Advantage of User-Generated Content
Another way to engage your audience, improve brand recognition, and truly make your brand stand out in 2022 is to incorporate user-generated content in your content marketing. Encouraging customers to share their experiences with your brand makes them feel like they are a part of your branding mission while also providing you with authentic content that other potential customers will appreciate. Consumers pay heavy attention to customer reviews before making a purchase, so sharing user-generated content that sheds a good light on your products and services is highly beneficial to your ROI.
Final Thought
As you focus on new strategies to make your brand stand out in 2022, don't forget to maintain and monitor other aspects of your marketing mix. For example, it may be time to develop a new website or create a more impactful logo.
Sometimes you can greatly benefit by simply taking a step back from the online noise and taking a holistic overview of your organization. You might discover that an effective rebrand could be the solution to ensuring a strong brand identity, seamless brand presence, and values that resonate with your customers.
Lastly, pay attention to upcoming trends in the market landscape so you can get a head start on developing new branding and marketing strategies before your competitors do. Customer expectations can change quickly, and a brand that meets those expectations early is sure to stand out.
Here When You Need Us
Have questions? Looking for more expertise? Ready to take the next step?