Marketing Strategies
Whether a strategy is needed as a precursor to a marketing campaign, or as a standalone to guide organizational actions geared at achieving growth, marketing strategies start and end with organizational goals.
Goals and associated metrics form the basis for every campaign idea and execution tactic at Madison Taylor Marketing, and they represent the measure of success by which every activated strategy is evaluated. The agency's holistic approach takes the whole business model into consideration, avoiding silos and capitalizing on the opportunity that comprehensive marketing has to produce widespread results.
Strategy Alignment
Aligning marketing strategy with organizational goals is not only essential to achieving impact and exceeding expectations, but it is the key to building internal organizational consensus and assisting the direction of interdepartmental efforts. Madison Taylor Marketing's approach — whether building a strategy from scratch or supplementing an existing plan — is differentiated by vast experience creating exactly this kind of cohesion.
Beyond marketing campaigns, Madison Taylor Marketing brings strategic alignment to sales, service, customer success, audience targeting, marketing spend, brand identity, martech stacks, and more. The dedicated professionals at Madison Taylor Marketing ensure that strategy is aligned across and within departments, because goal-aligned strategy is critically important for realizing tangible returns.
Strategy Development
Creating custom strategies demands detailed research on products and services, past performance, market competitors, and target audiences. Analyzing existing organizational data, industry benchmarks, and unique research findings is the first step in creating client-tailored annual, quarterly, and monthly marketing strategies. Every strategy development is unique to the organization and draws from proven audience-building and revenue-generating tactics.
Madison Taylor Marketing's comprehensive strategies outline every significant detail of how each owned and paid marketing channel will be used to maximize return and support organizational goals. Behind the scenes, all initiatives are planned and coordinated to activate as a single, integrated campaign that targets the ideal audience, in the right place, at the right time.
Testimonials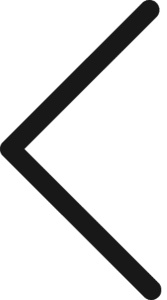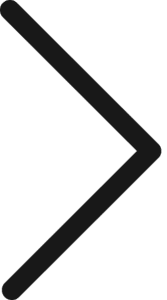 01 12
Aimee and the crew have done great things for our non-profit, KidsTek. Besides developing and maintaining our website, their insights into social media marketing and event planning for us has been nothing short of stellar. I highly recommend Madison Taylor Marketing for your firm – large or small, or even a non-profit like us.
Richard L. | Executive Director
02 12
Madison Taylor Marketing is a well-oiled marketing machine. It is readily apparent that they are a POWERFUL forerunner of the marketing industry, and the crew is well-versed in the results-driven philosophy that makes MTM such a valuable asset to their clients. Bottom line: they are invested in their clients' prosperity, and they are driven to help their clients succeed in the best way possible.
Andrew D.
03 12
I have worked with Madison Taylor Marketing with two brands to optimize Hubspot with a customer service ticketing system, social media management, and consulting on email marketing. Aimee is very responsive to our requests and has put in a lot of extra time to make sure the job is done right. She keeps our budget constraints in mind and shows us how to best use our money in an effective way. She made herself available for coaching for our team and created tutorials for our staff.
Marisa M. | Marketing Manager
04 12
Madison Taylor has been paramount in the evolution and advancement of marketing within our organization. The professionalism is outstanding, and the level of service and in-depth knowledge is unparalleled. The entire team is a pleasure to work with and I would highly recommend their services.
Melissa S | Sr. Marketing Manager
05 12
Madison Taylor has been paramount in the evolution and advancement of marketing within our organization. The professionalism is outstanding, and the level of service and in-depth knowledge is unparalleled. The entire team is a pleasure to work with and I would highly recommend their services.
Melissa S, MBA | Sr. Manager, Partner Marketing
06 12
Looking for a top-notch team of professional and creative marketers? Look no further. The team at Madison Taylor Marketing knows what they are doing, and has helped us raise our game considerably! They understand the unique needs of our business and are consistently working hard to deliver high-quality results time and time again. Many thanks to Aimee and her team for the great partnership and all they do for us!
Theodore G. | Director of Marketing
07 12
RD Fuller has been pleased with our relationship with Madison Taylor. They helped us with our rebranding and new logo. They have a great team of professionals and take time the time to understand your business. We are ready to step our marketing game up a level, and we can't think of a better partner than Aimee and her team.
Drew M. | President
08 12
Social media management can be daunting! This team of pros makes it look easy, though! From the top down, from Aimee, Chris, Aaron – everyone knows their stuff. Their knowledge base, critical thinking skills, and marketing expertise have begun to turn my 48-hour days back to 24 again! I highly recommend them if you want to get out in front of the pack and be seen and heard!
Mary B. | Owner/Broker
09 12
Madison Taylor possesses the expertise to take any business to the next level. They are knowledgeable about the latest industry trends and know what it takes to attract the ideal client to your organization. Every interaction I've had with the staff at Madison Taylor reflects their high level of professionalism and commitment to clients.
Hilary R. | Owner
10 12
Our overall experience has been great. We rely heavily on their knowledge and expertise in regards to social media marketing, website design/upkeep, and SEO ranking.
Angela K. | Director of Customer and Product Support
11 12
Madison Taylor Marketing has been indispensable in our marketing efforts. They've helped us really dial in our efforts to respond to our customers efficiently. We've put forth a number of challenges and they have consistently thought outside the box in order to help us with solutions. Clearly an expert in the field and I truly enjoy working with them!
Amy N. | Director of Marketing
12 12
Madison Taylor is one of the most dynamic, innovative, and refreshing companies out there. Friendly and quick to respond, proficient and knowledgeable – this team is top-notch!
Julian M. | VP Marketing