Encompassing Strategy
Our marketing strategies start and end with organizational goals. Whether required as a precursor to a marketing campaign or as a standalone to guide organizational actions geared at achieving growth, goals and associated metrics form the basis. Our holistic approach considers the whole business model, avoiding siloed systems and capitalizing on the opportunity that comprehensive marketing has to produce widespread results.
Why We Do It
Aligning marketing strategy and organizational goals will drive growth, but it is also vital to building a unified internal direction. Our approach — whether building from scratch or supplementing an existing plan — is differentiated by vast experience creating precisely this kind of cohesion.
We bring strategic alignment to sales, service, customer success, audience targeting, marketing spend, brand identity, martech stacks, and more. Our experts ensure that strategy is aligned across and within departments, because goal-aligned strategy is critically important for realizing tangible returns.
What It Means
Analyzing existing organizational data and industry benchmarks sets the foundation for client-tailored plans. Every strategy development is unique and draws from proven audience-building and revenue-generating tactics.
Our comprehensive strategies outline every significant detail of each marketing channel activation to maximize return and support organizational goals. Coordination of every initiative integrates each within a campaign that targets the ideal audience, in the right place, at the right time.

Testimonials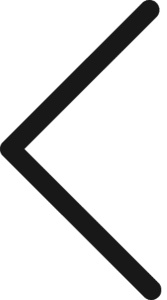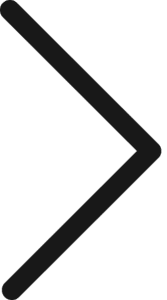 01 12
We have been working with the terrific team at Madison Taylor for a few months now. Most recently – we challenged them to completely re-brand all of our print marketing collateral, and we were not disappointed. The team proved to be very thorough and professional, and the results were amazing! I recommend Madison Taylor to any organization that is seeking a professional agency with a personal touch.
Charlie K. | Founding Partner
02 12
Covid dealt a devastating blow to tourism in Colorado. Our friends at Madison Taylor were the first people to reach out to us with support and the kind message that "we have your backs". In addition to being knowledgeable consultants, they are compassionate people, which is a rare and valuable combination.
April C. | Owner of Hotel Denver Properties
03 12
Madison Taylor Marketing has been indispensable in our marketing efforts. They've helped us really dial in our efforts to respond to our customers efficiently. We've put forth a number of challenges and they have consistently thought outside the box in order to help us with solutions. Clearly an expert in the field and I truly enjoy working with them!
Amy N. | Director of Marketing
04 12
I have worked with Madison Taylor Marketing with two brands to optimize Hubspot with a customer service ticketing system, social media management, and consulting on email marketing. They are very responsive to our requests and have put in a lot of extra time to make sure the job is done right. They keep our budget constraints in mind and show us how to best use our money in an effective way.
Marisa M. | Marketing Manager
05 12
We've seen amazing growth in our organic and paid reach all directly attributed to their team. I'd recommend them to anyone looking to expand their presence online.
Steve N. | CEO
06 12
We are a growing, fast-paced restaurant company and the team at Madison Taylor Marketing has never missed a beat with us! They have helped in more ways that I can list and have made an impact on our business.
Denise J. | Communications Manager
07 12
Taylor Madison developed a brand new website for us, our old one was in dire need of an update. We did a ton of research on other firms and decided TM was a good fit for us. We were impressed with their up-front communication and how the process would unfold, they helped us understand completely what was needed from us and how the timeline would unfold. We tested them during the process by making changes and going backwards on some of the design, but they stuck with us and were never frustrated. In the end we worked together as a team and with their help developed a very good product. Please visit our website, www.abwdco.com to see their work.
Brad W. | Owner/President
08 12
We enjoy the personal touch and attention we receive, combined with creative and experimental marketing ideas.
Howard B. | Chief Operating Officer
09 12
Madison Taylor has been paramount in the evolution and advancement of marketing within our organization. The professionalism is outstanding, and the level of service and in-depth knowledge is unparalleled. The entire team is a pleasure to work with and I would highly recommend their services.
Melissa S, MBA | Sr. Manager, Partner Marketing
10 12
Madison Taylor possesses the expertise to take any business to the next level. They are knowledgeable about the latest industry trends and know what it takes to attract the ideal client to your organization. Every interaction I've had with the staff at Madison Taylor reflects their high level of professionalism and commitment to clients.
Hilary R. | Owner
11 12
Madison Taylor Marketing has been a great agency to work with. Their knowledge of current/emerging trends and audience engagement is critical to keeping us effective/relevant. MTM has a nimble and adaptable team that can work with changing initiatives and times. This is important because it makes them a true part of our team, an agency that we can grow with and a true partner. We are always pushing boundaries and trying to optimize for the best results to reach our goals. Thank You!
Ryan M.
12 12
RD Fuller has been pleased with our relationship with Madison Taylor. They helped us with our rebranding and new logo. They have a great team of professionals and take time the time to understand your business. We are ready to step our marketing game up a level, and we can't think of a better partner than Aimee and her team.
Drew M. | President